Festivals of the world: where to go in February
Festivals are a living, dancing museum of cultures and traditions in an increasingly globalised world. There is no better place for travellers to understand a country than an event where it proudly celebrates its individuality, whether through music, camel races or monumental food fights.
The top festivities for February are listed below:
Location: Beijing, Shanghai and Hong Kong
Dates: Lunar New Year (between 19 January and 20 February). For 2012, Chinese New Year festivities begin on 23 January.
Chinese New Year is celebrated around much of the world – where there's a Chinatown there's invariably a Chinese New Year party – but there's something special about being in one of China's major cities for the the high point of the Chinese year. Read more.
Location: Throughout Vietnam
Dates: Lunar New Year (between 19 January and 20 February)
In Vietnam, Tet ushers in the New Year and is by far the biggest day on the national calendar. Tet rites begin a week before New Year's Day, and the first three days of the New Year are official holidays, but the event visitors will really want to experience is New Year's Eve. Read more.

'Snow and Ice World festival in Harbin, China' by Rincewind42. Creative Commons Attribution
Location: Zhaolin Park and Sun Island Park, Hāěrbīn, China
Dates: 5 January–29 February
China's northern Hēilóngjiāng province may be cursed with one of the coldest climates in Asia, but its capital Hāěrbīn has made the best of a bad thing with its International Ice and Snow Festival. Read more.
'IMG_5514' by beggs. Creative Commons Attribution
Location: Batu Caves, outside of Kuala Lumpur, Malaysia
Date: Full moon day in the 10th Tamil month of Thai (mid-January to mid- February)
The most spectacular Hindu festival in Malaysia is a wild orgy of seemingly hideous body piercings, marking the day when Lord Shiva's son, Murugan, was given a lance to vanquish three demons. Read more.
Location: Old Town, Québec City, Canada. Events centre on Parc de l'Esplanade.
Dates: Late January to mid-February. This year it runs from 27 January to 12 February.
Billing itself as the world's largest winter carnival, the 17-day Carnaval de Québec was first created in 1894 as a way to beat the winter chills, though it only took on its current form in the 1950s. Read more.
Location: Venice, Italy. Piazza San Marco is the focus of the festival.
Dates: Begins two Fridays before Ash Wednesday, finishing on Fat (Shrove) Tuesday
The high point in Venice's social calendar, Carnevale is a masked extravaganza, and your chance to spend 12 days looking like the Phantom of the Opera. The world's best-known baroque fancy-dress party, it's as extravagant as Rio's Carnaval is riotous, celebrating the approach of spring with refined gusto. Read more.
Location: Sumba, Indonesia
Dates: During February and March; the timing is determined by the arrival of a type of sea worm called nyale
A riotous tournament between two teams of spear-wielding, ikat-clad horsemen, the Pasola has to be one of Asia's most extravagant, and bloodiest, harvest festivals. Read more.
Location: Argungu, Nigeria
Dates: Around mid-February
Don't come to this fishing festival expecting to see a few people lazily casting lines into the river; this is one of the more unusual events you're ever likely to witness. Read more.
Location: Terni, Italy. The feast takes place outside the Basilica di San Valentino.
Dates: Throughout February, but particularly 14 February
Where better to swing hands with a loved one on St Valentine's Day than at the St Valentine's feast in the eponymous saint's Umbrian hometown. Read more.
Location: Kannon-in temple, Saidai-ji, Japan
Date: Third Saturday in February
Naked Festivals are common (if a little overstated, since participants wear loincloths) throughout Japan in the early New Year but the most extraordinary is the one in the Kannon-in temple outside of Okayama. Read more.
Location: Binche, Belgium. The parade begins at the town hall.
Date: Fat (Shrove) Tuesday
Come prepared for a bruising at Belgium's most bizarre carnival celebration. Listed by Unesco as a Masterpiece of the Oral and Intangible Heritage of Humanity, the Binche carnival sees local men, known as Gilles, stomp around while wearing strange green-eyed masks and shaking sticks to ward off evil spirits. Read more.
'Giusto per dare un'idea' by pigliapost. Creative Commons Attribution-ShareAlike
Location: Ivrea, Italy. The battle takes place in the town's main square.
Dates: Concludes on Fat (Shrove) Tuesday
A part of Ivrea's carnival celebration, Battaglia delle Arance is something of an orange version of Valencia's famed La Tomatina. For three consecutive days, nine teams of 'revolutionaries' (3,500 people in all) pound each other with 400,000kg of oranges. Read more.
Location: Venues around Napier and Hastings, New Zealand
Dates: Third weekend of February
When the Hawkes Bay town of Napier was all but destroyed by an earthquake in 1931, Art Deco moved in. Rebuilt almost entirely in Art Deco style (with a splash of Spanish Mission thrown in), the town – along with neighbouring Hastings – is now one of the world's best examples of Art Deco design. Read more.
'Tinku C' by CassandraW1. Creative Commons Attribution 
Location: Oruro, Bolivia
Dates: 10 days around Ash Wednesday
Listed by Unesco as a Masterpiece of the Oral and Intangible Heritage of Humanity, Bolivia's largest annual celebration is a massive event said to draw in around 400,000 people. Its centrepiece is La Diablada, the 'Dance of the Devils', an extraordinary parade that showcases demonic dancers in extravagant costumes. Read more.
Location: Al Jenadriyah, Saudi Arabia
Dates: Late February or early March
Held at a special site 45km northeast of central Riyadh, Saudi Arabia's major cultural event promotes and fosters traditional cultures and crafts. The festival opens with an epic camel race that sees up to 2,000 participants sprinting across a 19km track, and then settles into a less frenetic pace. Read more.
'Golden Star Hunters' by dsb nola. Creative Commons Attribution 
Location: St Charles Avenue, New Orleans, Louisiana, USA
Date: Mardi Gras is French for 'Fat Tuesday', also known as Shrove Tuesday
In 2006, the Zulus were supported for the first time by dancers from South Africa. A testament to the city's resilience, the 2006 Mardi Gras was held just six months after the devastation of hurricane Katrina. No matter what battles it has to fight, New Orleans will be New Orleans on Mardi Gras. Read more.
Location: Sambódromo, Rio de Janeiro, Brazil
Dates: Culminating on Shrove Tuesday (Fat Tuesday), but beginning in earnest on the previous Saturday
In Rio de Janeiro, Indian costumes and African beats were incorporated into the celebrations in a rebellious show of indigenous identity. Today, the anticipation of Carnaval fills the air months before the actual event. A key feature here is the Brazilian bandas – street parties guided by drummers and singers through the streets of Rio and tailed by whoever wants to dance behind them. Read more.
Location: Santa Cruz, Tenerife, Canary Islands, Spain
Date: Mardi Gras is French for 'Fat Tuesday', also known as Shrove Tuesday
Tenerife, a tiny Spanish island off the coast of Africa, is home to one of the world's largest Carnival celebrations. Some quarter of a million partygoers converge on the Canary Island capital of Santa Cruz. This three-week event (culminating in the 24-hour party on Fat Tuesday) draws in everyone, if only because no-one can escape the action which captivates the whole island. Read more.
Location: Port of Spain, Trinidad, Trinidad and Tobago
Date: Mardi Gras is French for 'Fat Tuesday', also known as Shrove Tuesday
Today, the steel-pan band Panorama competition is a key feature of this Carnival, as are the Calypso Monarch talent battle, and the Kings and Queens Costume Competition, in which towering creations are embellished with light and sound special effects. Read more.
Location: Vassilyevsky Spusk, Moscow, Russia
Dates: Last week before Lent
Akin to Mardi Gras, Russia's only surviving pagan festival celebrates the end of winter and the beginning of spring, kicking off Orthodox Lent on a very full stomach. The word 'Maslenitsa' comes from the Russian for butter, which is a key ingredient in the festive treat, bliny (pancakes). Read more.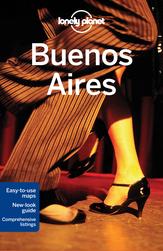 'paper dragon' by cidibee. Creative Commons Attribution
Location: Viareggio, Italy
Dates: Four Sundays leading up to Lent
Famous either as a sun-and-sand resort or the spot where the poet Shelley drowned, Viareggio is otherwise known to festival-goers as host to one of Europe's finest carnival celebrations. In Italy, it's second only to Venice's Carnevale for party spirit. Read more.