A Grand Tour across the Middle East
Ever dreamed of the romance of the Grand Tour, of hotel drawing rooms dripping with aspidistras and antimacassars, of mahogany dining rooms and creaking iron elevators? You'll be happy to know that – whilst the rest of the world's hoteliers toss out the chintz and candlewick in favour of faux suede and flat-screens - relics remain of the good old days of travel, scattered throughout the Middle East.
A crop of the region's finest Victorian era hotel gems are to be found in vast, ancient Egypt. If you're travelling to Cairo, check into the historic Mena House Hotel at Giza. Once the royal hunting lodge of Khedive Ismail, the hotel, right beside the Great Pyramids, has been welcoming the well-heeled since the 1890s, and is now a lush five star destination from whose swimming pool, in the words of Napoleon, 'forty centuries of history look down' upon you.
If funds are tight, however, consider Cairo's stolid old Windsor Hotel - a love-or-loathe-it experience - whose clanking pipes, lumpy mattresses, temperamental old cage elevator and ancient waiting staff exude an undeniably raffish charm. A British officers' club before it began welcoming paying guests for the night, you may still find the odd ghost of a sergeant-major lingering in one of the club chairs of the Barrel Bar which – even if you can't quite stomach a full night's stay – is well worth patronising for a nice strong scotch or two.
Further south to the temple-heavy Nileside cities of Luxor and Aswan, two further vintage hotel jewels await. In Luxor, the Old Winter Palace, built in 1886 on the banks of the Nile, retains a distinct air of nostalgic charm, despite nowadays being part of the Sofitel chain. Ascend its grand front steps to wander its cool marble, tile and antique-laden interior; dine on fine French food at its 1886 Restaurant (make sure you don't forget your jacket and tie), and watch the mighty Nile laze by from the comfort of your little French balcony.
South again in Aswan, the Old Cataract Hotel – set to reopen in January 2011 as another Sofitel heritage property – has a similarly grand provenance. Book in to this vast old Nile-view palace, built in 1899, where luminaries such as the Aga Khan, Winston Churchill, Princess Diana and Agatha Christie have all stayed before you.
North to Israel and the Palestinian Territories, another two turn-of-the-century treasures can be found in East Jerusalem and biblical, beautiful Bethlehem. The American Colony Hotel, a darling of Palestinian MPs, diplomats, UN workers and foreign correspondents, started life in the 19th century as a Pasha's palace. In 1902 Baron Ustinov, grandfather of the late, great actor Peter Ustinov, converted the palace into a hotel, and its luxury rooms have been housing overnighters – and its bar negotiations, interviews and intrigue - in oasis-like comfort ever since.
Not far away, behind Israel's contentious 'security wall' in Bethlehem, stands the magnificent Jacir Palace, a sensitively restored mansion belying a maze of new wings, now operated by the Intercontinental chain. Built in the early 2oth century for a former mayor of Bethlehem, the original palace is a fanciful gingerbread stonework construction, which has, at various times, been used as a school, a prison, and an Israeli military headquarters. Today, however, its marble floors echo once again to the sound of guests, and its swimming pool, out back, offers respite from the rigours of travel in the turbulent Palestinian Territories.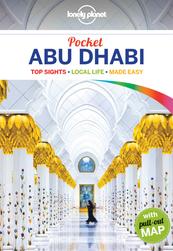 Perhaps the most evocative (and gently mouldering) of Middle Eastern grand hotels, however, can be found north again in Lebanon and Syria. Syria's Zenobia Hotel, built around 1900, might no longer be the pinnacle of comfort and sophistication it once was, but this hotel teetering right on the edge of Palmyra's magnificent Roman ruins is well worth a stay for its ruin-view rooms, mismatched antiques, and restaurant serving up delicious Syrian dishes.
Meanwhile, in Aleppo, the legendary Baron Hotel continues to welcome travellers, albeit with uppity plumbing and elderly bedroom fixtures. Nevertheless, check into room203, where Agatha Christie penned Murder on the Orient Express, or 202, where Lawrence of Arabia once rested a weary head, and you'll soon forget the Baron's shortcomings in the creature comforts department. Finally, deep in Lebanon's Bekaa Valley, beside the ruins of Heliopolis, the 'Sun City' of the ancient world, don't miss a stay at the Palmyra Hotel, a musty, rusty relic of better, grander days. Stay in room 30, where General de Gaulle slumbered, peruse Jean Cocteau's sketches (penned to pay his bill), and hole up in its tiny, evocative bar, to truly relish the last, fast-vanishing remnants of the Grand Tour.