Top 20 free things to do in London
No city in the world has more or better free things to do than London. In addition to world-class museums – almost all of which have free admission – the city is home to beautiful parks, buzzing markets, captivating cemeteries, stunning churches and phenomenal viewpoints.
Looking across Westminster Bridge to the Houses of Parliament © Julian Love / Lonely Planet
Here are just 20 of the hundreds of free attractions in Britain's capital.
1. National Gallery
Housing masterpieces by painters including van Gogh, Renoir, da Vinci and Michelangelo, the National Gallery holds one of the world's most important art collections, and sees over six million visitors every year. Miss the hordes by visiting on weekday mornings or Friday evenings. Whatever time you go, the permanent collections are always free.
2. British Museum
An ancient Greek mosaic in the British Museum © Matt Munro / Lonely Planet
The British Museum is one of London's top attractions, and absolutely free. It is bursting at the seams with enthralling artifacts from all over the world, from Egyptian mummies to samurai armour and Anglo-Saxon burial treasures to the Rosetta Stone. Remarkably, the 80,000 objects on display at any one time only make up 1% of the eight million objects in the museum's possession.
3. Houses of Parliament
Home to the world's most famous clock, Big Ben (officially the Queen Elizabeth Tower, but no one calls it that), the Houses of Parliament is a neo-Gothic wonder built in the mid-19th century. It is made up of two houses – the Commons and the Lords – and if you reserve ahead (or just try your luck on the day) you can go inside to watch British democracy in action.
4. Tate Modern
Located in what was once Bankside Power Station on the south bank of the Thames, the Tate Modern is one of the city's most loved attractions. You can enjoy the permanent collection for free – it includes works by Pollock, Warhol and Matisse. The upstairs cafe has wonderful Thames views, and the building itself is amazing.
Tate Modern's permanent collections and flagship Turbine Hall exhibits are free © Matt Munro / Lonely Planet
5. Greenwich Park
Head to the top of the hill in the centre of Greenwich Park and you'll be treated to a spectacular free view of the city: the skyscrapers of Canary Warf loom up behind the 17th century Queen's House, and beyond, the Thames snakes its way into the heart of London. It's a perfect spot for a picnic in the capital on a summer's day.
6. East London street art
The ephemeral nature of street art makes it difficult to say with confidence where you might find specific displays at any one time. However, certain areas of East London – notably Shoreditch – are famous for having particularly impressive graffiti. The side streets around Brick Lane always yield some decent artwork, as do Middlesex and Sclater streets.
Graffiti on Hanbury St, off Brick Lane © Amy Laughinghouse / Lonely Planet
7. Borough Market
Having celebrated its 1,000th birthday in 2014, it's fair to say Borough Market is one of London's more established haunts. Located under a maze of Victorian railway arches and open Monday to Saturday, Borough Market is stuffed with lovely food and food-lovers. It offers all you need for a memorable grab-and-go breakfast or lunch, but is also a good place for a simple wander.
8. Museum of London
Off the radar to most visitors, yet one of the city's great attractions, the Museum of London offers a walk through London's various incarnations – from the geological history of the Thames Valley to the Anglo-Saxon inhabitants to modern-day bankers. There is a nice cafe in its garden.
9. Kensington Gardens
The delightful Kensington Gardens are home to a trove of treasures, including the Albert Memorial, the Peter Pan Statue, the Serpentine Gallery, the Round Pond and the Diana Memorial Playground. All are free to admire or visit, and when you're done with the sights, you can wander along the tree-lined paths which crisscross the whole park. East of here is a string of Royal Parks, all free to enter: Hyde Park, Green Park and St James's Park.
Kensington Gardens has its origins in a hunting ground created by Henry VIII © Will Jones / Lonely Planet
10. Queen's House
This magnificent former royal residence was built for Anne of Denmark – the wife of James I – by architect and British Renaissance giant Inigo Jones. Huge swathes of it are free to explore, and there are often free exhibitions showing maritime artwork.
11. National Portrait Gallery
Before Google or Wikipedia, the English came here to put a face to the name of a who's who list in history. As such, the paintings are prized more for their subjects rather than their artists. Highlights include portraits of Shakespeare and Queen Elizabeth II, the latter courtesy of pop art sensation Andy Warhol.
12. Natural History Museum
Those Victorians sure liked to collect and catalogue. This is one of the most compelling results: the Natural History Museum owns an outrageously large collection (around 80 million items) of all things nature in a lovely Gothic Revival building, which opened in the late 19th century. A wildlife garden is open March to November.
13. Victoria & Albert Museum
Arguably the world's best decorative arts museum, the V&A has been open for over 150 years and contains an incredible 4.5 million items. The first floor focuses on Asian (Japanese swords, ancient Chinese ceramics) and some European art, including the plaster casts Michelangelo used for his David. The Ardabil Carpet in the Middle East-focused Jameel Gallery is the world's oldest, dating from Iran in the 1500s.
The Victoria and Albert Museum boasts over 100 galleries © IR Stone / Shutterstock
14. Sky Garden
Offering perhaps the best free vantage point in Central London, the indoor viewing decks and restaurants occupying the top three floors of 20 Fenchurch Street (known to locals as the 'walkie talkie') are a great place to hang out for free. It is open daily, and you'll need to book your visit in advance.
15. St Paul's Church
Not to be confused with St Paul's Cathedral (a big attraction that comes with a ticket price), this church on the western flank of Covent Garden Piazza is also known as the Actor's Church. The first Punch and Judy show took place here in 1662, and there are memorials for Charlie Chaplin and Vivien Leigh.
16. Portobello Road Market
Located in the heart of charming Notting Hill, this atmospheric and energetic market sells everything from vintage clothes and sumptuous street food to antiques. It's busiest on Saturdays, but there's always something going on, whatever day of the week you visit.
17. Science Museum
The highly informative and entertaining Science Museum fills seven floors with interactive exhibits. The Energy Hall highlights the first steam locomotives, which date from the early 19th century, while the third-floor exhibits, which include old gliders, hot-air balloons and flight simulators, are popular with kids.
The Science Museum's intriguing exhibits spread over seven floors © Will Jones / Lonely Planet
18. Sir John Soane's Museum
Housed within the actual home of the prolific Regency architect Sir John Soane, this museum is full of the man's personal effects and curiosities, creating one of London's most atmospheric and fascinating sights. The house is largely as Soane left it upon his death in 1837, with Christopher Wren drawings, a lantern room and slaves' chains. Aim to go on the first Tuesday of the month, when the home is lit by candles.
19. Temple Church
For Da Vinci Code fans, this church – which dates from the 12th century – is a must-see in London, for its role in a key scene. It's a distinctive place, built by crusading monks, with a traffic-free oasis of green space amidst the steel and glass buildings of the City.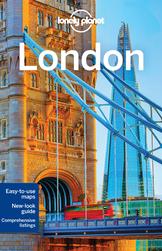 20. Wallace Collection
One of London's best small galleries, and way off the beaten track, the Wallace Collection is an enthralling glimpse into 18th-century aristocratic life, set up in a lavishly restored Italianate mansion stuffed with 17th and 18th century art.
This article was first published in February 2011 and was updated by Will Jones in February 2017.