Five great German towns in the USA
Germany! Oh Germany! If you can't make it to Europe this year, but desperately need a lederhosen fix (sorry; it's an obligatory lederhosen reference), you can find delightful German-American towns scattered across the US that offer an irresistible look into Old World customs, plus some great beers, sweet wines and all sorts of sausage.
Leavenworth, Washington
Blink all you want, but you really are still in Washington. Entering Leavenworth feels like some sort of Germanic hallucination -- and it kinda is. The former lumber town ignored the British Invasion of the '60s and opted for a complete Bavarian makeover. There's a traditional Romantische Strasse village backed by a mountain right out of Sound of Music (OK, that's Austria, but you get the picture). Linderhof Inn is a cozy Bavarian-style B&B, and you'll find spaetzle and accordions galore at the fun Andreas Keller restaurant at 829 Front St.
Hermann, Missouri
Set like a Rhine castle above the Missouri River, between Kansas City and St Louis, the site of Hermann was hand-picked by German immigrants for its Rhine-like setting and climate, perfect for the eight wineries in the area. It's a lovely town too -- and one of the best reasons to take scenic Hwy 50 instead of I-70 across the 'Show-Me State.' Plus there's a shocking amount of sausage and B&B options (including Hermann Hill) -- and a funny town flag. This weekend it hosts its 'Maifest.'
Fredericksburg, Texas
Settled in 1870, Fredericksburg is a frightfully dainty, yet rewarding destination between Austin and San Antonio (each about 75 miles away) amidst Texas' lovely hill country. Visitors shop in boutiques in the collection of Victorian town houses, take in the area's 15 wineries via the wine-trail map, and grab a bite to eat at Rather Sweet Bakery (249 E Main St), run by Dan Rather's daughter.
Oktoberfest in Frankenmuth, Michigan. oktoberfest by leigh wolf, CC BY-2.0
Frankenmuth, Michigan
Some 75 miles north of Detroit, Frankenmuth -- aka 'the Muth' in these parts -- is a heart-melter for a grab bag of serious German-inspired festivals -- namely this weekend's World Expo of Beer, June's Bavarian Fest and Oktoberfest. It's also a place that's Christmas all year -- at the 'rah-rah Tannenbaum,' 45-acre, year-round Bronner's Christmas Wonderland.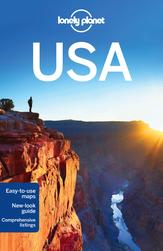 Amana Colonies, Iowa
Just northwest of Iowa City (and off mind-numbingly monotonous I-80), this string of seven villages occupy a fun-to-take 17-mile loop. They were settled by German 'inspirationist' communities in the years before the Civil War. And unlike Amish or Mennonite religions, these communities embrace modern technology -- evident in their successful chain of refrigerators. Aside from learning about local culture at a half-dozen museums including the insightful Amana Heritage Museum, it's worth coming for truly wonderful German meals and a mug of local Millsteam wheat beer. Zuber's Homestead Hotel is a good-value B&B in a late 19th-century building.