A buzzing pocket-size capital on the edge of Europe, Zagreb is coming into its own with an appealing medley of the contemporary and ancient. All rolled into one in this mini-metropolis are edgy art, top food, creative fashions and festival fun galore.
Art attack
The new kid on the cultural block is the Museum of Contemporary Art (known locally as MSU - www.msu.hr), Croatia's largest museum. From its old space in the city's historic quarters, in December 2009 it moved into the functionalist building designed in the shape of a hovering Greek key motif by architect Igor Franić. With Central Europe's largest media façade displaying digital art over the busy Dubrovnik Avenue in Novi Zagreb, this otherwise sleepy suburb of socialist-style apartment blocks across the Sava River gained a new lease of life. The Collection in Motion, the museum's own term for permanent collection, displays over about 620 edgy works by about 240 artists. Roughly half are Croats who have been making waves in international art circles. Temporary exhibits rotate every three months, the first to open being Jack Freak Pictures by the subversive British duo Gilbert and George. The rich repertoire of theatre, film, performances and concerts rounds up this cultural hotspot.
On the food front
There's plenty to explore in Zagreb on the food front. Gastronomada restaurant (Jurišićeva 1), which doubles as a gastro-club run by a handful of gourmet consultants, showcases Croatia's top culinary specialties prepared with high-quality ingredients from all around the country. The seasonally enhanced menu includes rib-eye steak of boškarin, a rare breed of beef from Istria, and a salad of smoked octopus. Zagreb gourmets swear by Prasac ('pig' in Croatian slang; Vranicanijeva 6 - www.prasac.hr), an intimate 18-seat gastro-pub in the Upper Town. Headed up by Dino Galvagno, a Croatian-Sicilian chef trained in Michelin-starred restaurants in Italy, it accents local market-fresh food with a modern Mediterranean twist. Visitors can learn about Croatia's top wines at Vinoteka Bornstein (Kaptol 19 - www.bornstein.hr), Zagreb's leading wine boutique housed in an exposed brick cellar and staffed with enthusiasts happy to share their in-depth knowledge of Croatian wines.
Fashion forward
Zagreb's fashion scene is moving forward, fast. Homegrown designers have been on the rise on the international catwalks and streetscapes. I-GLE (Dežmanov Prolaz 4), a two-person studio/boutique by Nataša Mihaljčišin and Martina Vrdoljak-Ranilović, has largely shaped Croatia's fashion industry since the 1990s with their almost sculptural yet very wearable creations, sold in Harvey Nichols in London and in Hong Kong. Another designer to look out for – Croatia's first to design eyewear – is Ana Marija Brkić Višnjić whose own line, called A'Marie (Gundulićeva 19), features easy-to-wear yet sensual and colourful items. For up-and-coming fashion designers, visit Prostor, a funky boutique serving double duty as an art gallery presenting local artists. Don't miss the versatile textured interpretations of the Bronić sisters, the multitalented twins Josipa and Marijana who work and sell out of their home studio, where you can easily spend hours combining different garments and accessories to create just the perfect outfit.
Festival fun
With spring comes a variety of festivals and events that keep Zagreb alive through early autumn. Each July, Zagreb Summer Evenings hosts concerts of classical music, jazz, blues and world music in different locations in the medieval Upper Town. The International Puppet Theatre Festival, typically during the last week of August – around since 1968 and one of the world's most prominent – showcases star ensembles, workshops on puppet making and puppetry exhibits. During the first week of October (dates change annually), the international Urban Festival showcases multimedia contemporary art in public city spaces. During the Zagreb Film Festival in October, international films compete for the Golden Pram awards in different venues around town, with plenty of parties to boot.
An award-winning travel writer, New York-based Anja Mutić (aka EverTheNomad) has written for The Wall Street Journal, The Washington Post, National Geographic Traveler, Condé Nast Traveler, and New York Magazine. She has also contributed to a dozen Lonely Planet guidebooks.
Originally published in July 2010, updated in May 2013.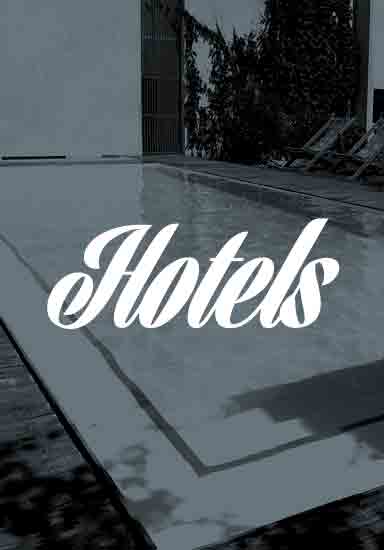 Zagreb has accommodations to suit all tastes and budgets. Book one of Lonely Planet's expert-reviewed Zagreb hotels, hostels and accommodations for your next trip.