It is often said that Madrid is the most Spanish of Spain's cities. And in no sense is this truer than in the city's cuisine.
When King Felipe II unexpectedly chose Madrid as Spain's capital in 1561, the city was a squalid provincial outpost whose cuisine was designed more to fortify its inhabitants against bitterly cold winters than it was informed by any tradition of culinary excellence. Over the centuries that followed, as Spaniards migrated to the city – first a trickle, later a flood – seeking the opportunities that came from proximity to the burgeoning royal court, they carried with them recipes and ingredients from every corner of Spain, adding depth and flavour to local cuisine. In the process, they transformed Madrid into one of Europe's culinary capitals.
Centuries later, tapas – those bite-sized morsels that serve as the great samplers of Spanish cuisine – are where Madrid's reputation for culinary excellence is most accessible. And so popular is the tradition of 'ir a tapear' (going out for tapas) in Madrid that it almost counts as an occupation among madrileños.
Among Madrid's discerning tapas aficionados, the secret to enjoying the widest possible variety of tapas is to seek out the specialty of each bar, wash it down with a drink (whether a glass of the sharp Basque white wine txacoli, cider from Asturias or sherry from Andalucía), and then move on to the next bar to begin the whole process again.
For this to work, you need a number of tapas bars within close proximity and the inner Madrid barrio of La Latina and the streets surrounding the Plaza Mayor fulfil this requirement perfectly.
A new epicentre of Madrid's constantly evolving tapas culture is the Mercado de San Miguel, an airy, early 20th-century market rendered in iron and glass and recently renovated to stunning effect. The stalls selling fresh produce have been replaced with an altogether more nuanced space where delicatessen-style bars with stools offer up wafer-thin slices of jamón, small toasts topped with seafood and servings, small and large, of oysters.
While it can be tempting to spend a whole afternoon in the market, move on instead to Casa Revuelta, the kind of bar that could only happen in Spain. Décor that hasn't changed in decades provides the backdrop and bar staff shouting to make themselves heard above the clamour is the soundtrack for Madrid's best tapas of deep-fried bacalao (cod). Other Madrid bars serve bacalao, but few can boast an octogenarian owner who spends his mornings removing every single bone, no matter how small.
Moving on again, this time along the medieval arc that is the Calle de la Cava Baja – which traces the one-time route of Madrid's long-disappeared city walls – you pass tapas bars at every turn; if Madrid has a favourite street for tapas, it is this one. Just beyond, within sight of the street's southern end, the purple façade of Juanalaloca conceals what many madrileños consider to be Madrid's finest tortilla de patatas (potato omelette) – no small achievement in this city where the prize is customarily claimed by every local's abuela (grandmother). If you can't bear to leave, the zucchini wrapped around cod, red peppers and onion is at once artful and intensely tasty.
If more is required, or something lighter is in order, walk down to the museum-rich Paseo del Prado where Estado Puro (Plaza del Cánovas del Castillo 4) is the perfect finale. Chic and with recipes inspired by El Bulli – for years voted the world's best restaurant and a byword in gastronomic experimentation – Estado Puro is famous above all for its tortilla española siglo XXI (21st-century Spanish omelette), which is served in a glass.
And where to go from here? Across the road to the Museo del Prado or straight to bed for a siesta are two wonderful choices among many.
This article was originally published in November 2010. This article was refreshed in August 2012.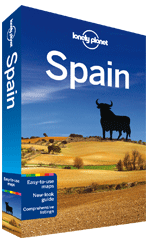 To find out what else Spain has to offer besides just its fabulous art check out the Spain Travel Guide