American beer used to be the subject of jokes, and rightfully so - but no longer. These days you can find great beer everywhere from Brooklyn to Oakland, thanks to the booming American craft-brewing scene. The country's 2,000 or so craft breweries are pumping out a wide range of interesting beers, from barrel-aged sour ales and Belgian saisons to India Pale Ales and imperial stouts. These five cities offer the best concentration of breweries, tasting rooms, bars, bottle shops and gastropubs - the perfect places for beer-soaked adventures.
Portland has been an epicenter of the craft brewing movement since the 1980s, when some of the country's first small batch commercial breweries opened within city limits. Today, the Rose City boasts the highest concentration of breweries in any city in the world—50 to be exact. Try a pint of Black Butte Porter at the Deschutes Brewery in the Pearl District before heading to Upright Brewing's postage-stamp-sized, subterranean tasting room for a flight of farmhouse ales. For the ultimate beer dinner, eat at Higgins Restaurant, where local, sustainable foods are served with the perfect Pacific Northwest and imported beers.
Limited space and high rents have shaped and - some might say - fueled the beer scene in the Big Apple. Craft beer here isn't defined by microbreweries, but by innovative bars, bottle shops and avid home brewers who've found ways to make craft beer fit into the city. The borough of Brooklyn is leading the charge. The uncommonly large Brooklyn Brewery makes stalwart beers, like Brooklyn Lager, and memorable one-offs, while the cozy Beer Table restaurant pairs innovative seasonal foods and cheeses with, you guessed it, craft beer. In Manhattan, The Blind Tiger Ale House is the city's ultimate beer destination, with an extensive tap list and reliable pub fare.
San Diego may be most famous for its fish tacos and reliable surf, but this Southern California city is just as much a beer hot spot. During the past decade or so, breweries of all sizes have popped up around San Diego County, and many have made names for themselves with flavorful, high-alcohol beers suitable for cellaring (or sipping slowly with restraint). Some of the city's most well-known breweries include Green Flash Brewing Co., Stone Brewing Co., Pizza Port, Karl Strauss Brewing Company and The Lost Abbey. Sample all the city's best beers at Hamiltons Tavern and Bottlecraft Beer Bar and Tasting Room. Plan your trip to coincide with San Diego's 10-day beer 'week', which happens every year in November.
Situated among the lush, rolling peaks of the Appalachian Mountains, Asheville is a laid-back town where outdoor lovers and beer aficionados soak up the offerings. The city's first brewery, Highland Brewing Company, opened in 1994, which inspired nearly a dozen followers. Today, some of the town's best breweries include Pisgah Brewing, Wedge Brewing Co. and Green Man Brewery. Don't miss the downtown location of the Thirsty Monk, with Belgian beers on tap downstairs and American beers on tap upstairs.
Beer lovers in the Windy City feel like they're finally getting what they deserve: a serious beer boom that could rival more established beer cities when the dust settles. Not only are new small breweries opening in all types of neighborhoods around town, larger brewers are scrambling to expand to meet the growing demand for their beer. Goose Island remains the city's most robust brewery, especially after it was purchased by brewing giant Anheuser-Busch InBev in 2011. And the city's sophisticated dining scene has inspired a range of gastropubs, including The Gage, The Publican and Fountainhead.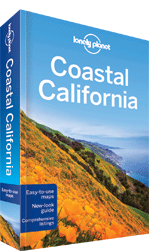 San Diego is just one of many beer destinations dotting the California coast - pick up a copy of Lonely Planet's Coastal California travel guide (and a friendly designated river) and craft yourself a road trip.