The unsung museums of Paris
If there's one thing that rivals a Parisian's obsession with food, it's art. This passion for art, and culture in general, is reflected in the vast number of museums in Paris. According to the municipality there are 204 of them, one of the highest such counts in the world. Everyone knows the Louvre, the Centre Pompidou and the Musée d'Orsay, but with so many others, you could come to Paris dozens of times and still see something new on each trip.
Fans of Impressionism are no doubt familiar with the Monet collections at Musée de l'Orangerie or the Musée Marmottan; likewise, enthusiasts of Asian art will have almost certainly heard of the Musée Guimet des Arts Asiatiques. But hidden in the shadows cast by these older, more established cultural institutions are some surprising finds.
Rare Chinese statuary on display at the Musée Cernuschi. Image by Nicola Williams/Lonely Planet
La Pinacothèque, for instance, opened its doors in 2007 on place Madeleine, as director Marc Restellini stated, 'with the aim of making art more accessible to the greatest number of people'. Its nonlinear approach to art history, with exhibits that range from Incan gold and China's terracotta soldiers to retrospectives covering the work of Edvard Munch and Maurice Utrillo, have won over residents used to the more formal presentations found elsewhere in France. La Pinacothèque has also been praised for its exhibition space, which is more intimate than the city's larger museums and allows visitors to get closer to the artwork.
Another museum which opened at about the same time is the fabulous Cité de l'Architecture et du Patrimoine, which is located in the eastern wing of the Palais Chaillot, across the Seine from the Eiffel Tower. The burgundy walls and sky-lit galleries here showcase 350 plaster casts taken from the country's greatest monuments, a collection whose seeds were sown following the desecration of many buildings during the French Revolution. Some of the original details from which the casts were made, such as sculptures from the Reims Cathedral, were later destroyed in the wars that followed. Although not in situ, wandering through such a magnificent collection of church portals, gargoyles, and saints and sinners from around France – which range across 1000 years of history – is an incomparable experience for anyone interested in the elemental stories that craftsmen chose to preserve in stone. Also on display here are scale models, reproduced frescoes and stained glass windows.
Discover plaster casts of some of France's greatest monuments at Cité de l'Architecture. Image by Nicola Williams/Lonely Planet.
Although the Musée du Quai Branly has gotten more acclaim – and occasionally criticism – as Paris' standout collection of non Western art, the smaller Musée Dapper is a fantastic stop for those interested specifically in African and Caribbean art. In addition to the permanent collection, which focuses primarily on sculptures and masks, there are also regular performances held here, including concerts, films and children's shows.
Of course, some of Paris' lesser-known museums hold more than just art in the abstract – set in period residences, they also offer a glimpse of Parisian lifestyles and furnishings during France's cultural and political apex. A trio of such places, all set in 19th-century hôtels particuliers (mansions), are located in the 8th arrondissement near Parc Monceau. The Musée Jacquemart-André, arguably the most impressive, displays Édouard André and Nélie Jacquemart's private collection of Italian Renaissance masterpieces. The Musée Nissim de Camondo is housed in a mansion modelled on the Petit Trianon at Versailles and contains 18th-century furniture, tapestries and porcelain. Also nearby is the Musée Cernuschi, which holds the municipal Asian Art Museum, originally the private collection of Italian banker Henri Cernuschi. The collection is unusual in that it focuses primarily on rarely seen Chinese statuary, from early bronze pieces that date back to the 15th-century BC up through the artwork of the Tang dynasty (618-907 AD).
Édouard André and Nélie Jacquemart's private collection of Italian Renaissance masterpieces can be seen at Musée Jacquemart-André. Image by Nicola Williams/Lonely Planet.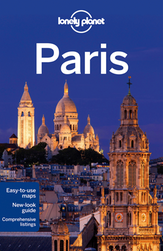 When asked why he thought Paris had such a large number of museums, La Pinacothèque's Mr. Restellini's answer was simple: 'It is the cultural capital of the world'. Although that may be debated by some, chances are, most Parisians would agree with him. In any case, no matter how many times you've been to this city, there will always be something new to discover.
This article was first published in June 2012 and updated by Nicola Williams in Feb 2015