'It started as a joke,' says Sigurdur Hjartarson, curator and founder of the world's only 'Phallological Museum,' located a couple dozen miles south of the Arctic Circle in Iceland.
'Someone gave me three bull's penises once. I gave two away as Christmas gifts and kept one,' he explained dryly. Eventually that led to this little museum in Húsavik, Iceland, founded 14 years ago and now featuring one 'specimen' for all 276  Icelandic species.
Including human.
A few months ago, Hjartarson make international news when he was donated the organ of a 95-year-old local man who died in January. The donor was apparently a colorful character.
'He was a famous man in Iceland... a political fascist... a womanizer,' Hjartarson told me. But, and not on purpose, the preservation failed. 'I should have put him in vinegar, perhaps a wee bit of salt. So I could have formed him better,' Hjartarson laments, while demonstrating the proper way to prepare a penis for exhibit. 'But it doesn't matter. We can always get another.'
The museum features 'no pornography' and the intent is simple. 'If someone leaves without a smile on their face,' he says. 'Then something has failed.'
On September 10, Hjartarson - the first Icelandic man to major in Latin American studies - is leaving the penis business for good, retiring to spend more time with his wife of four decades. But the family will continue on. He said, 'My two daughters agreed it's best that my son take over.'
The museum will shut down in Húsavik and reopen in Reykjavik by October 2011.
Check the museum's website - www.phallus.is - for updates on the new location.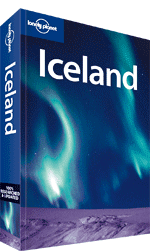 For more on traveling to and around Iceland, get Lonely Planet's Iceland guidebook.
If you want to travel to Iceland in style aboard Iron Maiden's jumbo jet, watch Robert's interview with Iron Maiden lead singer - and pilot - Bruce Dickinson.