New. York. City.
Three words strung together that draw longing sighs from artists across the globe. Whether you're a rookie Spike Lee, a 21st-century Warhol, or a greenhorn Garfunkel, feed your creativity at these inspiring New York City hangouts.

Museum of the Moving Image, Charles16E. Creative Commons Attribution Share Alike license.
For screen fiends
LA might be America's film and TV nerve center, but New York City delivers much of the on-screen magic. If you're the pilgrimage type, On Location Tour (www.screentours.com) offers a series of tours, stopping anywhere from the cast-iron Bow Bridge featured in Woody Allen's Manhattan, to Big Pussy's house of Sopranos fame. If you're a little more DIY, check out On the Set of New York (www.onthesetofnewyork.com), a brilliant website with a comprehensive list of shooting locations for films and TV shows.
Film buffs should head to the Sunshine Cinema. A former Yiddish vaudeville theatre, this Lower East Side institution screens first-run art house flicks, as well as $10 midnight classics on Friday and Saturday nights. Rainy days are perfect for Midtown's Paley Center for Media, a culture hub with thousands of accessible TV and radio programs, not to mention media-themed exhibitions and industry guest speakers. Just keep an afternoon free for Astoria's state-of-the-art Museum of the Moving Image, its epic booty of screen memorabilia including that creepy stunt doll from The Exorcist.

Central Park's Bow Bridge in winter. Photo by Mitchell Funk / Getty Images.
For the literati
It was on these streets that Allen Ginsburg bonded with fellow Beat Jack Kerouac, and that a young Patti Smith co-wrote Cowboy Mouth with playwright Sam Shepard. Smith once worked at legendary bookstore Strand Books, whose 2.5 million titles include the city's best collection of rare, used and out-of-stock books. While the store also hosts readings, those who prefer their words with liquor should march over to socialist speakeasy-turned-literary bar KGB, where regular readings from budding poets to established novelists come with strong, cheap drinks.
Writers looking for a pensive place to get into the zone should flip open their laptops under the coffered ceiling of the Rose Main Reading Room, the epic centerpiece of the Beaux-Arts New York Public Library (www.nypl.org). Intriguing and graceful, the library itself has long bewitched the imagination of scribes, making cameos in the work of luminaries as diverse as James Baldwin and Cynthia Ozick.
For livelier inspiration, stroll to Midtown's Playwrights Horizons, a veteran 'writer's theater' focused on contemporary American work.

Inside the Guggenheim. Photo by Bertrand Gardel / Getty Images.
For art aficionados
While blockbuster institutions such as the Metropolitan Museum of Art, MoMA, the Whitney and the Guggenheim are overstocked with must-see masterpieces, New York City has no shortage of quieter quarters in which to seek your muse. For emerging and overlooked brilliance, hit the Lower East Side's striking New Museum, set in a neighbourhood well-versed in showcasing up-and-coming and mid-career artists.
Chances are you'll have the art all to yourself across the East River at Long Island City's Fisher Landau Center for Art (www.flcart.org). Hidden down an unassuming side street, the cognoscenti love it for its impressive booty of 20th- and 21st-century art from names like Warhol, Mapplethorpe and Sherman. Long Island City is also home to MoMA's smaller, hipper sibling MoMA PS1. A master at hunting down fresh, experimental art, it serves it up in a brooding, Berlinesque ex-school locale. But don't stop there. A short walk away is 5 Pointz, a warehouse-turned-graffiti shrine bound to leave you longing for ghetto blasters and 80s beats.

Lining up at the Village Vanguard, Yoshizumi Endo. Creative Commons Attribution Share Alike license.
For audiophiles
More than just the hipster heartland, Williamsburg is the city's live music epicenter. Drop into the offbeat Knitting Factory, where you can wash down organic brews to indie rock, underground hip-hop, and folk. Stealing the show, however, is Music Hall of Williamsburg (www.musichallofwilliamsburg.com). Considered the place in Brooklyn to check out solid indie talent, recent sold-out shows include electro-pop singer-songwriter Little Boots and rock outfit Of Montreal. Not that Brooklyn gets all the indie-rock cred. The Lower East Side's Bowery Ballroom (www.boweryballroom.com) is nothing short of an institution, even if the slinky, well-stocked bar is reason enough to dive in.
If you're more 'Herbie Hancock' than 'Japandroids', opt for the Village Vanguard. Not so much a jazz club as a jazz holy grail, this tiny basement has showcased the best of them: Miles Davis, Bill Evans, Carmen McRae and countless others. Just don't be surprised if all that red velvet, melancholy sax and framed nostalgia leave you plotting your own ode to Gotham.
One-time soap scribe and playwright Cristian Bonetto has played both tourist and local in NYC, writing about the city's food, architecture and art for a string of international publications. Follow Cristian on Twitter @CristianBonetto for his latest travels and musings.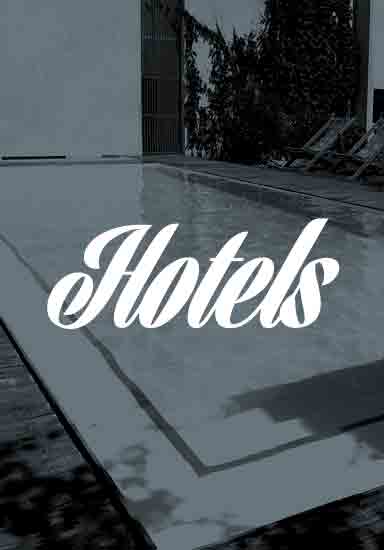 Need somewhere to stay while you're seeking your muse? Book one of Lonely Planet's expert recommended New York City hotels, hostels and accommodations.