Whenever something is clearly impossible, San Franciscans seem determined to do it, and Golden Gate Park is living proof. In 1866, forward-thinking San Franciscan citizens petitioned City Hall in 1865 with an impossible demand: to transform 1017 acres of sand dunes into parkland. The idea of turning such a gargantuan size of sandy land into a green venture even scared off New York's Central Park designer Frederick Law Olmstead. Instead it was a young, valiant San Franciscan engineer, William Hammond Hall, who took on the 20-year project.
As an idealistic 24-year-old, Hall championed the effort and spent the next two decades tenaciously fighting casino developers, theme-park boosters and slippery politicians to create the world's largest developed park – one-upping Olmstead.
Golden Gate Park was unveiled in 1886, and everything San Franciscans hold dear is found in the 1-by- 4.5-mile wilds of Golden Gate Park: free spirits, free music, Frisbee, protests, fine art, bonsai and a balding penguin.
Sunny days brought one-fifth of the city's population to their park, ignoring the city's newspaper dire warning that its scenic benches could lead to 'excess hugging.'
Hugging remains a constant danger in the romantic park, from sunset views near quixotic oceanside windmills to Hippie Hill, where a daily drum circle does its rhythmically challenged best to restart the Summer of Love. The park has been updated since the 19th century – the wacky 'Eskimo village' is gone, and the Conservatory of Flowers was recently retro-fitted to keep the carnivorous plants from catching cold – though if anything, the park has become even less tame.
Pritzker Prize–winning architect Renzo Piano's 2008 landmark green building, the California Academy of Sciences, houses Pierre the Penguin and 38,000 other weird and wonderful animals under a 'living roof' of California wildflowers. Across the music concourse where lindy-hoppers swing on Sundays is another showstopper: the MH de Young Museum, a landmark collection of arts and crafts in Herzog & de Meuron's sleek copper-clad bunker, now oxidising green to match the park.
Wild as it is, the park has its contemplative moments. The National AIDS Memorial Grove offers consoling shade, while the stand of old-growth redwoods at Strybing Arboretum is ideal for meditation before a fierce match at the Lawn Bowling Club. Wiccan offerings are made on the marble remains of a Spanish monastery behind the baseball diamond, and over-stimulated visitors can enjoy a moment of zen at the Japanese Tea Garden.
This article was originally published in June 2010. This article was refreshed in August 2012.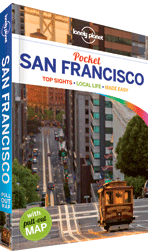 Want to know what else San Francisco has to offer, check out our San Francisco Pocket Guide