Crucifixion Re-Enactment: a guide to Good Friday in the Philippines
'trio' by istolethetv. Creative Commons Attribution
This is an excerpt from Lonely Planet's A Year of Festivals.
Location: Barangay San Pedro Cutud, San Fernando, Philippines
Date: Good Friday
Level of participation: 1 – be very grateful it's happening to others
If you thought Mel Gibson's The Passion of the Christ was uncomfortably graphic, spend a passionate Good Friday in the Luzon city of San Fernando and you'll think it was The Sound of Music. On this day, fanatical Christians re-create the final days and the death of Christ, though it's no simple pantomime. Up to 20 people shoulder wooden crosses, dragging them through the streets whipping their own backs and having others do so also, cutting themselves into a bloody mess. Other flagellants walk along behind, whipping themselves with bamboo. The penitents, or magdarame, are then nailed to the crosses on the local Golgotha – slender stainless-steel spikes are hammered through their hands and feet – and left to hang for up to 10 minutes in a painful test of their faith. The Catholic Church doesn't sanction the event but thousands of tourists each year do.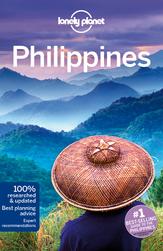 Essentials: It's pretty gory so come expecting to feel a little queasy. Victory Liner and Saulog Transit buses from Manila to Olongapo pass through San Fernando; it's two hours from either end.
Local attractions: San Fernando is no tourist hub, but it's a short journey to the volcanoes of Mt Arayta and the volatile Mt Pinatubo.
More info: City of San Fernando (http://cityofsanfernando.gov.ph)
See more festivals in March here.