Processione dei Serpari: a guide to Italy's snake festival
'San Domenico Abate' by Rubber Slippers In Italy. Creative Commons Attribution-NoDerivs
Location: Cocullo, Italy
Date: first Thursday in May
Level of participation: 2 - be happy to watch the snakes from a distance
The feast of St Domenic might sound fairly tame, but that's only until you throw in a writhing nest of snakes. One of Italy's strangest festivals, the Processione dei Serpari is celebrated in the tiny Abruzzan hamlet of Cocullo by adorning a statue of St Domenic (the protector against snake bites) with jewels, banknotes and live snakes. The statue is then carried through the village, with the snakes coiling around both the statue and its bearers, before the squirming mass is released back into the forest, leaving the villagers supposedly immune from snake bites for another year.
It's all very Raiders of the Lost Ark, except that these snakes literally have no bite. Around six weeks before the procession, on 19 March (St Joseph's Day), Cocullo's serpari (snake handlers) will have begun collecting snakes from the area around the village. The snakes are nonvenomous but their fangs are removed anyway, then they are looked after like pets until their big day on the statue.
On the morning of the procession, the village is stirred by an 8am revelry call of fireworks, followed by a traditional mass. Since St Domenic is also the protector against toothache there's a smaller ceremony in the church where people ring the bell by pulling the string with their teeth, or kiss a so-called holy molar, thus ensuring themselves good dental health for the year (and maybe a touch of facial rope burn).
Festivities start around 10am, with the procession commencing at noon. The actions of the snakes during the parade are read a little like tea leaves. If they wrap themselves around the statue's head, it promises a good harvest. If they slither off towards the arms, woe is us. Centuries ago the snakes were supposedly collected at the procession's end, cooked and eaten. Today they are released back into the forest, there to grow back their fangs for another year. In the snakes' place on the menu, a sweet, ring-shaped bread resembling a coiled snake is baked. It's a snack with a little less bite but it's somewhat more appetising.
Essentials: Cocullo has no accommodation choices but it can be reached by bus from Sulmona (40 minutes) and by train from Celano (35 minutes). With the snakes released into the forest at the procession's end, it may be a good idea to curtail any local exploration for a few days, even if the snakes are toothless.
Local attractions: at nearby Sulmona you can pay homage to Ovid's birthplace. If you arrive a day early for the festival, there's a colourful Wednesday market in Sulmona's Piazza Garibaldi.
More info: Abruzzo Region Tourism (www.regione.abruzzo.it/turismo/en)
See other top festivals in May here.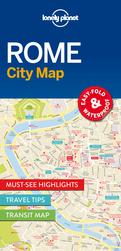 This is an excerpt from Lonely Planet's A Year of Festivals.
This article was first published in December 2010 and was refreshed in April 2013.