So many of Budapest's attractions are suitable for children you'll only need to tweak your plans a little to ensure the whole family is satisfied. Here are our family-friendly suggestions for making the most of your visit.
A public pool in Budapest. Image by Will Sanders / Lonely Planet
Swimming
Even young children will be impressed by the grandeur of the city's famous baths. Széchenyi and Gellért baths are perfect for all-weather fun, with multiple indoor and outdoor pools. Gellért has a wave pool, Széchenyi has a whirlpool. Dagály and Palatinus complexes have vast lawns for lounging or playing in the sun.
Dance
Children's dance houses in Budapest have instructors who will put your kids through their traditional paces to a soundtrack of live folk music. Check the calendar at the Budavár Cultural Centre and the Municipal Cultural House for upcoming shows.
Puppet theatre
The marionette and puppet shows at the Budapest Puppet Theatre will mesmerise your little ones regardless of the language barrier. Shows designed for children are performed twice daily.
Trains
At Széchenyi-hegy, you can board the narrow-gauge Children's Railway (Gyermekvasút). Built in 1951 by Pioneers (socialist Scouts) the line is now staffed almost entirely by schoolchildren aged 10 to 14. The little train chugs along for 12km, terminating at Hűvösvölgy. Departure times vary depending on the day of the week and the season; consult the website but count on one every hour or so between 9am or 10am and 5pm or 6pm. The line is closed on Mondays from September to April.
Sweet treats
When the sugar levels start to drop head to one of Budapest's ubiquitous cukrászdák (pâtisseries). Hungarians love sweets and pastries such as Dobos torta, a layered chocolate and cream cake with a caramelised brown sugar top, and piték (fruit pies). These are usually consumed mid-afternoon, a perfect time to revive flagging spirits. For a classic Budapest treat take the kids to Centrál Kávéház, which has been satisfying sweet teeth since 1887.
Play time
Millennium Park is an attractive landscaped complex, comprising fountains, ponds, little bridges, a theatre, a gallery and, for kids, the wonderful Palace of Wonders. It's an interactive playhouse for children of all ages with 'smart' toys and puzzles, most of which have a scientific bent. Next door in building B is the House of the Future Exhibition, which hosts some unusual shows for kids.
Fun at the circus
The Capital Circus of Budapest is situated in the City Park, Pest's green lung. The clowns, acrobatics and animals will keep the kids enthralled; performance times vary so it's best to check the website or call ahead.
Where the wild things are
If the children are getting beastly, it's best to visit the Budapest Zoo. This large city zoo and garden, which opened with 500 animals in 1866, has a good collection (big cats, hippopotamuses, polar bear, giraffe), but most visitors come for a glimpse of the calves born in recent years by artificial insemination to Lulu the white rhinoceros.
Away from the beasties, have a look at the Secessionist animal houses built in the early part of the 20th century, such as the renovated Elephant House with pachyderm heads in beetle-green Zsolnay ceramic, and the Palm House with an aquarium erected by the Eiffel Company of Paris.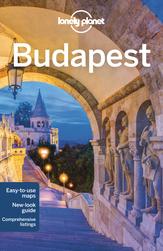 Further information
For a whole toy box full of great ideas to help you when travelling with your little tackers, pick up our Travel with Children book. For more practical tips, check out the essential information on Travel with Children in Hungary.
This article was first published in August 2009 and last updated in April 2015.