Shopping in Chiang Mai: your essential guide to the city's night markets
If you're planning to shop in Thailand, Chiang Mai is the place to bring an empty suitcase. This Northern Thai city's reputation for shopping extends back hundreds of years, thanks to its location close to historic trade routes connecting modern-day Myanmar, Laos and China. In the past, passing caravans traded silks, wood, tobacco and opium. Today, it's arts and crafts, jewellery and clothing that draw bargain hunters to this northern Thai city.
Here's everything you need to know to get the most out of Thailand's shopping capital: unmissable night markets, the best bazaars, and street food certain to boost your bartering skills.
Chiang Mai's Sunday Walking Street market, where shoppers' eyes twinkle as brightly as the lanterns. Image by Andrew Watson / Photolibrary / Getty Images
What to buy in Chiang Mai
Back in the 15th century, Chinese Muslim traders from Yunnan province passed through the mountains in horse-drawn caravans laden with gold, cotton, ivory, tobacco and edible bird nests. Silks, tea and dried fruits were just some of their exports. Today, Chiang Mai has built a name for itself as a cultural centre, with many local artisans finding artistic expression through handicrafts, silverware and fashion.
Buddha statues, elaborate ornaments and sparkling lacquerware, just some of the delights on sale in Chiang Mai. Image by empty007 / CC BY-SA 2.0
Lacquerware is an especially good buy in Chiang Mai. The region has a long tradition of producing distinctive gold-on-black lacquerware pieces including bowls, decorative boxes and bracelets. Other local specialities include paper umbrellas, silks and ceramics. Along with machine-made items you'll find embroidered bags and handmade goods produced by local hill tribes. There is also no shortage of designer knock-offs, cheap watches, cheesy souvenirs and sunglasses, with much of the same gear flogged by different vendors around town.
Sunset shopping at the weekend's Walking Street markets
For the complete Chiang Mai shopping experience, be sure to arrive in time for the weekend, when the Saturday and Sunday Walking Street markets take place.
The smaller, less busy of the two is Saturday Walking Street market along Th Wualai, which closes to traffic. It starts shortly after 4pm and vendors start packing up at about 10pm. Ambling through this atmospheric neighbourhood, passing traditional silver shops and old ladies wrapped in Thai silk, is the perfect way to drink in this market's timeless feel.
Any room in your backpack for an original piece of art? A stall at Chiang Mai's Sunday Walking Street market. Image by Andrew Watson / Photolibrary / Getty Images
For the Sunday Walking Street market, the street closes to traffic from Tha Phae Gate down the full length of Th Ratchadamnoen from 4pm until midnight. The market is packed with stalls selling locally hand-crafted goods made from paper, silk, wood and ceramics. Arrive early to watch vendors empty their swollen packs and neatly arrange their product displays. The first sale of the night is sometimes followed by a small ritual or prayer, in the hope that more business will follow.
Many products are handmade in and around Chiang Mai, including cotton scarves, leather sandals and wood carvings – if you're eager to buy a local souvenir, don't be shy to ask where items were made. Here Chiang Mai also expresses its hippie side with plenty of elaborate accessories, undyed cotton T-shirts and 'save the planet' canvas tote bags. The market comes alive after dark with street entertainers including musicians and puppeteers. And if all the shopping leaves you with aching feet, you can always stop for a massage.
Blossom bargains: intricate soap carvings of flowers on sale in Chiang Mai. Image by Connie Ma / CC BY-SA 2.0
Haggling heaven at the Night Bazaar
While the Walking Street markets are better for artisan goods, bargain hunters will love Chiang Mai's Night Bazaar. Every evening, as offices shut down and darkness falls, the Night Bazaar lights up. Between sunset and midnight you'll find hawkers, vendors and shoppers jamming the footpath of Th Chang Khlan, between Th Tha Phae and Th Loi Kroh (the area immediately around the market buildings).
If you're browsing for knock-off designer labels and souvenirs – and you're undeterred by crowds or cheap trinkets – then this is the place to go. Within the dedicated shopping buildings, the antique and handicraft stores are well worth a look. Across the street is the Galare Night Bazaar selling upmarket clothes and home décor. Nearby Anusan Market feels less claustrophobic, with tables of vendors selling knitted caps, carved soaps and other cottage-industry goods. The quality isn't always top notch and the prices aren't especially tempting, but the market's allure lies in the sheer variety of goods on offer.
Swaying strings of lanterns add to the vibrant atmosphere of Chiang Mai's markets. Image by Kat Nienartowicz / CC BY 2.0
Refuelling as you browse
If you get hungry as you pound Chiang Mai's shopping streets, the temples along the way host food stalls selling flavoursome northern Thai cuisine and other stamina boosters for small change.
Near the grounds of Wat Chedi Luang on Th Phra Pokklao, look for earthenware bowls of kôw soy, a local dish of wheat noodles in a rich curry broth. Within Anusan Market at the Night Bazaar there is a Thai food hall tucked away on the left-hand side that serves cheap local fare.
At the Sunday Walking Street markets you'll find food stalls in the streets leading off the crowded Th Ratchadamnoen, selling snacks, bigger meals and sweets. Arrive early if you want to ensure you're well fed: once the market gets going it is difficult to move through the sea of shoppers to reach food stalls away from the main drag.
Why shop on an empty stomach when Chiang Mai's food stalls are groaning with spiced fish, noodles and deep-fried delicacies? Image by Abdul Rahman / CC BY 2.0
Foodies won't want to miss Talat Wararot on the corner of Th Chang Moi and Th Praisani. This is Chiang Mai's oldest market, open from 6am to 5pm daily, selling fruit and vegetables, packaged food, fabrics, souvenirs and handicrafts. Tucked away in the corners are stalls serving up aromatic northern Thai food.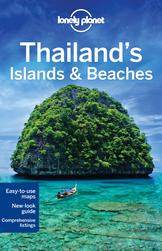 At Chiang Mai's markets you're never too far from a delicious bowl of soup or curry, so follow your nose. After all that browsing and bartering, a street food feast makes a fine reward.
This article was first published by Lonely Planet in July 2010, and updated by Isabel Albiston in March 2015.