Quema del Diablo (Burning of the Devil): a guide to Guatemala's way of making cleaning fun
Antigua - Arco by juanktru. Creative Commons Attribution licence
Location: Guatemala City and Antigua, Guatemala
Date: 7 December
Level of participation: 2 – you'll be watching, unless you fancy throwing out some rubbish
If you want some brownie points ahead of Christmas, there are few better ways than to help the Guatemalans burn the devil. In local traditions, the devil lurks in the corners of homes, beneath beds and among garbage. Each year, as a prelude to Christmas, homes are cleaned and on 7 December the rubbish is collected in the streets. Often, an effigy of the devil is thrown on top, just to really sort him out. At 6pm the piles of garbage are set alight, chasing out the evil spirits and ushering in a devil-free Christmas season. To accompany the burn there might be marimba bands and there will certainly be fireworks…another rocket up the fleeing devil's behind.
Quema del Diablo is celebrated across much of the country but you'll witness the best festivities in the capital city and Antigua.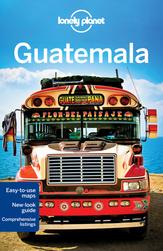 Essentials: The air in all Guatemalan cities and towns this night will be thick with smoke, so take precautions if you have respiratory problems. Save your garbage for a couple of days if you want to help stoke the fire.
Local attractions: Guatemala City's huge, chaotic market bursts with dazzling smells, sounds and colours. Hire a guide in Antigua to climb one of the three volcanoes outside the city.
See other festivals in December here.