Carnaval de Binche: a guide to warding off evil spirits in Belgium
'Binchois dans le sang' by PIXELPLUS photography. Creative Commons Attribution-NoDerivs
This is an excerpt from Lonely Planet's A Year of Festivals.
Location: Binche, Belgium. The parade begins at the town hall.
Date: Fat (Shrove) Tuesday
Level of participation: 2 – you will be pelted with oranges but you won't be able to retaliate.
Come prepared for a bruising at Belgium's most bizarre carnival celebration. Listed by Unesco as a Masterpiece of the Oral and Intangible Heritage of Humanity, the Binche carnival sees local men, known as Gilles, stomp around while wearing strange green-eyed masks and shaking sticks to ward off evil spirits.
The Gilles slow-dance through town, decked out in all their finery, including enormous ostrich-feather headdresses, and accompanied by local lads carrying baskets of oranges. From here, things get messy as the crowd is pelted with oranges to bless the forthcoming summer. No matter how tempting, don't hurl one back – that bit of fruit that just hit you behind the ear is a gift!
Despite appearances, Binche's carnival is a serious celebration, taking months of preparation and involving strict rules of conduct. The rituals surrounding it date back centuries and the Gilles' costumes, some of them up to 150 years old, are thought to be modern interpretations of the elaborate, Inca-inspired dress worn by courtiers at a feast to honour Emperor Charles V in 1549.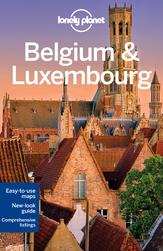 Essentials: Binche has little to offer visitors, so you may prefer to stay in Mons, 40 minutes away by bus.
Local attractions: visit the Musée Internationale du Carneval et du Masque for a glimpse behind the carnival.
More info: Carnaval de Binche (www.carnavaldebinche.be)
See other festivals in February here.
This article was first published in December 2010 and was republished in January 2013.