Essential tips for Nicaragua
Nicaragua offers such a rich variety of year-round adventures - from volcano treks to colonial-town language study - that you won't need to do too much advance planning, but knowing a few things ahead of time will help you get the most out of your visit.
Learn Spanish. Even knowing the basics will enrich your experience and Nicaraguans are very patient with novice Spanish speakers. Ourhas more information on language study options in Nicaragua.
Get with Nicaragua's community spirit at a homestay. Image by Craig Cloutier / CC BY-SA 2.0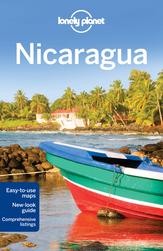 Don't expect street addresses. Few streets have names and even fewer houses are numbered in Nicaragua's towns and cities. This can make finding places something of an adventure. Locals use a reference-point address system (eg one block east of the cathedral').
Go off-peak. The only time you have to worry about tourist season prices or crowds is Semana Santa (or Holy Week, which falls roughly 10 days before Easter Sunday), when Nicaraguans pack the beaches and hotels. The exceptions are Granada and Southwestern Nicaragua, which both observe the traditional Central American high season (late November to mid-March) with more gusto. Book your hotels ahead with Lonely Planet Hotels & Hostels
Read up. Poetry is revered in Nicaragua with an intensity rarely seen in other cultures. The country's most famous poet and national hero is Rubén Darío. Learn a little about him (and Nicaragua's rich literary tradition) before you go. Most of Rubén Darío's poems are available , while the English-language site Dariana, a Rubén Darío tribute site, has 11 of his poems translated into English by fellow Nicaraguan poetry legend Salomón de la Selva.
Bring small, unique souvenirs from your country. They make great gifts for host families or other locals you befriend.
Check the weather before you go. Summer runs from November to May, and is the best time for back-country hiking in the interior and sunbathing on the Pacific. Expect afternoon downpours for a couple of hours and higher humidity. The entire Caribbean Coast braces itself for hurricane season - technically June to November, with the worst storms in October and November.
Don't leave home without...a flashlight for exploring caves (and for when your hotel's electricity goes out), insect repellant, flip flops for the beach and avoiding athlete's foot from shared showers, as well as these nearly impossible to find items: contact lens solution, tampons, non-Spanish reading material, sunscreen and favorite toiletries.
Get with the community. Small towns all over the country are working co-operatively to offer low-tech tour packages, like guided hikes and horseback rides to the petroglyphs and gold mines, with homestays and home cooking in between. You'll see things and meet people most tourists never do and your money goes straight to Nicaraguan communities. Two of the better-developed programs are run by Granada-based UCA Tierra y Agua and UCA-Miraflor.