Sounds oxymoronic, doesn't it? Tokyo and budgets seemingly don't mix. Rest assured, you don't have to live on rice to experience the grandeur and excess of Japan's singular capital. Here's how to do Tokyo on the cheap.
Sleeping
Eating
Sights, Shopping & Entertainment
Transport
Other tips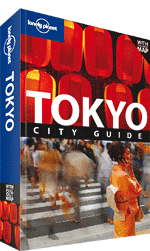 For more good advice grab a Tokyo City Guide, download some key chapters and save yourself some yen, or get the Lonely Planet Tokyo City Guide app to have it all in your pocket.