Our founders
Maureen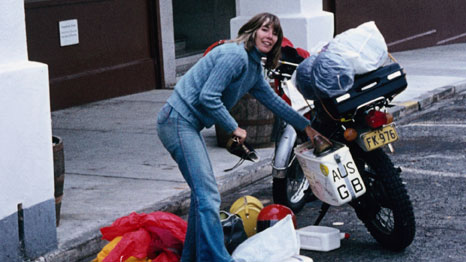 Maureen was born in Belfast, Northern Ireland. At age 20 she moved to London, where she met Tony Wheeler. While they were establishing Lonely Planet, Maureen completed a degree in social work, but then committed herself full-time to developing the business. Their children, Tashi and Kieran, have often accompanied Maureen and Tony on their frequent travels.
Travelling with children became a way of life for Maureen after the births of Tashi and Kieran, and they considerably enlivened her journeys. This prompted Maureen to write a guidebook about it: Travel With Children is the result of years of experience on the road with the kids.
Maureen was responsible for organising the very successful Lonely Planet travel summits held in 1994 (to celebrate the company's 21st birthday) and again in November 1997.
Maureen has been the driving force behind Lonely Planet's corporate contributions program established to provide financial assistance for humanitarian projects in developing countries.
The Planet Wheeler Foundation, formerly The Lonely Planet Foundation, supports educational and health projects in the developing world. It is funded solely by the Wheelers.
Maureen served two terms as director on the board of Tourism Tasmania, and one term on each of the boards of Tourism NT and Opera Melbourne.
Maureen has also played a pivotal role in bringing Wagner's Ring Cycle to Melbourne.
Maureen has won a number of awards for her achievements, including the Inspiring Business Woman of Australia Award in 1999. In 2001, Maureen was awarded an honorary degree by the University of Ulster.
Tony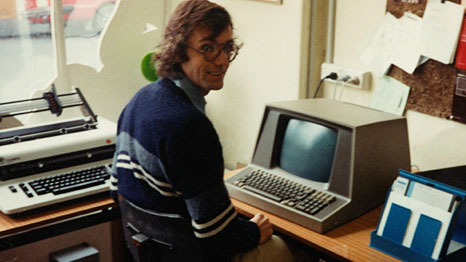 Tony Wheeler's arrival on our lonely planet was as part of England's post-war baby boom, but he soon departed and grew up in Pakistan, followed by a spell in the Caribbean and all of his high school years in the USA. He returned to England to finish school, do an engineering degree at Warwick University, work for a couple of years as an automotive engineer, then return to university to do an MBA at London Business School.
Just days after graduating in 1972, Tony and his wife Maureen set off on the Asia overland trip, from London to Australia. Their intention was to be away for a year, get travel out of their system, and then settle down. They drove from London to Afghanistan in a beat up minivan and eventually arrived in Sydney, Australia, with 27 cents between them. By this time the intention to get back to London after a year had been comprehensively jettisoned and the continual questioning from people they met – How did you travel? What did you see? What did it cost? – inspired them to turn their diaries into the first Lonely Planet book.
Tony worked on numerous Lonely Planet titles including the award- winning India guide and the best selling Australia guide. He also worked with travel photographers on pictorial essays like Chasing Rickshaws and Rice Trails. A journey around the three countries on the 'Axis of Evil' along with six other troubled states led to his book Bad Lands and with Maureen, the Lonely Planet story was told in Once While Travelling.
Tony continues to write and contribute to Lonely Planet books, including Tony Wheeler's Dark Lands, which was published in September 2013.