Food for the body is good, but food for the soul is great.
You have the opportunity to get both at these restaurants and cafés, which run vocational training programs for street kids. Good cause, good food, good idea. If you're in the area, why not try one out?
Streets International has just one restaurant for now, but they envision taking this venture and replicating it on a global scale. The revenue of the commercial 'teaching' restaurant will ultimately support and fund the associated training facility, housing, medical and other community services for the street kid participants. The founder and president of Streets, Neal Bermas, has ties with the Institute of Culinary Education in Manhattan. The kids participating at the Streets restaurant will undergo the same training - and 18-month curriculum - as students at ICE. As they move through the program, they'll work in every area of the restaurant, from front-of-house duties to cooking to management. They'll also have a great support system with medical care, English lessons, and basic life skills courses. And when they're finished, the kids will graduate with certification that will allow them to apply for jobs in top hotels.
KOTO (Know One Teach One) is a stunning 4-storey café-restaurant overlooking the Temple of Literature. It offers local specialities, home comforts, real coffee, fruit shakes and free wi-fi.
Hoa Sua is a shady retreat by day, a dignified diner by night, and an opportunity to experience the perfect blend of East and West. Hoa Sua trains a steady stream of disadvantaged kids for culinary careers.
Café Smile, part of the Hoa Sua family, is a relaxed café-restaurant renowned for its cakes and pastries. But it also serves delicious Vietnamese and western dishes.
Café Ket Noi, yet another branch of the Hoa Sua family, employs staff from ethnic minority groups. Head here for a bite to eat, or a coffee or beer.
Friends International operates four restaurants run by former street youth in training. Three of these are in Phnom Penh and one is in Laos. At these restaurants, students learn hospitality skills in a real restaurant environment. When you dine here you not only get a great meal but also help these students gain the skills and confidence to work in the hospitality industry.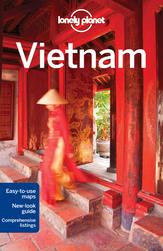 Friends the Restaurant, near the National Museum, is famous for its frozen shakes and daiquiris, its Asian and Western tapas and its incredibly friendly staff. After you've had your fill pop next door to the Friends and Stuff store to snap up a snazzy silk skirt or lamp made in the school just behind the shop front. Treat yourself to a manicure and know that your dollars are training someone with a career to keep them off the streets.
Romdeng, also run by Friends, is set in a beautifully decorated colonial mansion with a leafy garden and swimming pool.
Café du Centre, the third Friend's restaurant, is a French-style bistro in the gardens of the French Cultural Centre.
Lotus Blanc serves fine French and Asian cuisine to support vocational training for children formerly surviving by scavenging the dump.
Boddhi Tree Umma, opposite the harrowing Tuol Sleng Museum, will feed you up like the Buddha with a roasted aubergine, goat's cheese and mango chutney sandwich. They also offer guesthouse-style suites that allow you to stay off the beaten track and can include cookery courses and market tours. Staff often come here after family crises to be trained in this positive environment.
The Green Orange Cafe in Battambang provides a safe alcohol- and drug-free space for children of all ages to meet and socialise. Green Orange staff are from the area and the café provides much needed employment to the village of Ksach Poy, as well as raising funds for other community projects.  By using local ingredients, the Green Orange Café (named after the famous Battambang Orange) seeks to benefit the local economy in an environmentally responsible way.
Check out Makphet in Vientiane. It's run by Friends International and helps keep kids off the streets or detention centres.