Ask the experts: where to go in March
Mad as a March hare for a trip next month? We know the feeling. Head to Mexico's Yucatán Peninsula to pay homage at the Pyramid of Kukulcán; waltz and sip wine alongside the stately Danube; take a colourful tour of northern India; or stand agog amid the mountains of Mars (okay, not quite - but somewhere quite a lot like it).
The choice is yours, according to Lonely Planet's destination experts.
Wadi Rum, Jordan
With its deep red sands, colossal rock formations and pervading silence, Jordan's Wadi Rum feels more like the epic landscape of Mars than a place on Earth.
Tempting though it is to just sit and stare from atop a sand dune, this immense valley rewards intrepid souls who head deep into its heart and explore: seek out prehistoric carvings, cross rock bridges, scale sandstone walls, and follow winding desert trails on horse or foot. March's cool weather means you can pack plenty of these activities into a trip without being poleaxed by the heat.
The temperature in the desert drops dramatically at night, but if you're a hardy type, combine your excursions with an overnight stay in a Bedouin camp and you'll get the chance to cook regional dishes, drink tea and smoke shisha with tribespeople who have lived in Wadi Rum for generations. When you're sitting around a fire, chatting under a star-filled sky, the rest of the world will certainly feel very far away.
Helen Elfer - Destination Editor for the Middle East and North Africa. Follow her tweets @helen_elfer.
Amsterdam, The Netherlands
As the capital of the Land of Flowers, no place better signifies the coming of spring than Amsterdam. Sun-filled days tease flowers into bloom, the festival season kicks off and people flock to open-air markets as the city becomes a little less chilly.
Tiptoe through the tulips at Keukenhof, the world's largest bulb-flower garden, a 40-minute bus ride from Amsterdam. The event attracts around 800,000 visitors and opens to the public on 20 March, so get a headstart on those April crowds. Representing the best in electronic music and media art, 5 Days Off (5daysoff.nl) is a huge indoor dance festival inspired by Belgium's 10 Days Off. It's held over five days from 5-9 March and this year's line-up features Darkside, Nils Frahm and Noisia. Soak up the city's multicultural flavour at Amsterdam's largest market, Albert Cuypmarkt, while scouring stalls for Dutch cheese, fresh produce, vintage clothing and kitsch galore.
Kate Morgan - Destination Editor for Western Europe. Follow her tweets @kate_ann_morgan.
Chichén Itzá, Mexico
You can find quieter, more secluded ancient sites in Mexico, but for a dramatic setting, architectural splendour and - during the spring equinox (20-21 March) - a spectacular illusion, you can't beat Chichén Itzá on the Yucatán Peninsula.
Striking El Castillo, also known as the Pyramid of Kukulcán, forms the centrepiece of the seasonal show: in the morning and afternoon during the equinox, the sun's light produces the illusion of a serpent sliding up and down the building's staircase (the theory is that it represents the Mayan snake god, Kukulcán).
If you do make it here for the equinox, you won't be alone - so it's good to know the effect is almost as impressive for a week either side of the 20-21 March dates; and that, during the rest of the year, a manmade sound-and-light show recreates the spectacle on a nightly basis.
Clifton Wilkinson - Destination Editor for Mexico.
Dublin, Ireland
The tin whistles and traditional songs which herald St Patrick's Day have gone galactic (they've even celebrated it on the International Space Station), but the party reaches its riotous peak in Dublin.
Live music, food markets, boat races, walking tours, fun fairs and parades are all part of the official entertainment, which also sees the city centre lit bright green every night from 14-17 March.
The Festival Céilí – a mass open-air Irish dancing session on St Stephen's Green on 14 March – is another highlight. The parade on 17 March starts at Parnell Square at midday; get there early to mingle with the performers.
Visitors come from all over the world, and the friendly international vibe is a big part of the festival's appeal (www.stpatricksfestival.ie). But the compact, culture-packed city forms the event's backbone, and witty, unsentimental Dubliners are a vital part of the festival's wild, stout-quaffing cast.
James Smart - Destination Editor for Britain, Ireland and Iceland. Follow his tweets @smartbadger.
Adelaide, Australia
If you're heading down under this month make a quick detour to South Australia to join the party at WOMADelaide (www.womadelaide.com.au).
This annual festival of world music, dance and arts, held over the 7-10 March holiday weekend in Adelaide's Botanic Park, has an enviable line-up this year. Artists gracing the outdoor sound stages include American outfit Arrested Development, Neko Case (also from the US), the UK's Billy Bragg, plus Nigeria's Femi Kuti, Algerian Rachid Taha, and Kiwi favourites Fat Freddy's Drop.
The festival programme unfolds from morning to twilight on colourful stages amid shaded parklands interspersed with world food stalls. You'll find plenty of green spaces to throw down a rug for a glass of local beer or wine between sets, as well as a sprawling kids' activity zone.
'Radelaide' -- as it is colloquially named -- is a fairly sedate city with wide, tree-lined boulevards and picturesque sandstone buildings, and it buzzes with friendliness and creative energy during its major arts festivals. The late summer usually sees warm sunny days and cooler nights and there are excellent 'green' transport options from the centre of town to the festival for visitors from interstate and overseas.
Tasmin Waby - Destination Editor for Australia, New Zealand & the Pacific. Follow her tweets @tasminwaby.
Budapest, Hungary
Spirits soar and music fills the air in Budapest as city's most prestigious annual cultural event, the Spring Festival (btf.hu/btf2014), occupies various venues during the last two weeks of March. Over 50 performances include opera, concerts, ballet, dance and theatre, exhibitions – and, introduced this year, events for children – featuring Hungarian and international artists.
All cultured out? Join a boat cruise on the Danube and stroll the grandiose boulevards spread from Buda to Pest, taking a Baroque-to-Art-Nouveau architectural history lesson along the way. Or indulge in the latest wine-tasting fad (to discover there's much more to Hungarian wine than Tokaj) and people-watch over fabulous pastries in Budapest's fin-de-siècle coffee houses.
Top it off with the ultimate Magyar experience – soaking in spas and swimming pools in the city blessed with hundreds of thermal and mineral springs.
Brana Vladisavljevic – Destination Editor for Southeastern and Eastern Europe. Follow her on tweets @branavl.
Anywhere in northern India
Marking the arrival of spring, and the victory of Krishna over the demon Hiranyakashipu, the Indian festival of Holi is a riot of colour. In fact, at times it almost resembles a riot, albeit a good-natured one.
Anyone who visits India at this time is likely to be covered from head to toe in coloured powder by enthusiastic locals. This is not the time to step out in your Armani suit – do as experienced India travellers do, and wear something old and tatty that you won't mind throwing away once it gets covered in rainbow-coloured dye.
The festival is celebrated across North India, and by Indian expats worldwide, but top places to enjoy (and participate in) the spectacle include: Delhi (for no-holds-barred enthusiasm); Jaipur (for the added perk of painted elephants); Mathura, Vrindavan and Barsana in Uttar Pradesh (for a taste of the cult of Krishna); and Shantiniketan (for the cultural riches of the Vasanta Utsav festival).
Joe Bindloss - Destination Editor for India and the Subcontinent. Follow his tweets @joe_planet.
Ho Chi Minh City, Vietnam
Travelling to Ho Chi Minh City in March means you'll catch hot days with relatively low humidity and be there before the wet season hits. What better weather for exploring hidden alleys, hunting for treasures at Ben Thanh Market, visiting historic pagodas in the Cholon district, sampling a bowl of the country's famous noodle soup at Pho Hoa, or just gazing down on the mad traffic while sipping cocktails at a rooftop bar?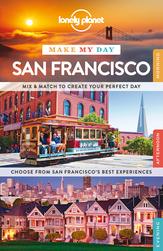 March is also when the Saigon Cyclo Challenge (www.saigonchildren.com/saigon-cyclo-challenge-2014.aspx) comes to town. In this annual race, now in its 14th year, sponsored teams of bicycle-rickshaw riders compete (sans passengers) to see who is the fastest, with proceeds going to a local children's charity. Racing the three-wheeled vehicles is no mean feat – cyclos have been known to tip over. The race is the main event, but don't miss seeing the creatively adorned cyclos battling for the prize of 'best decorated'.
Laura Crawford – Destination Editor for Japan, Vietnam, Cambodia, Laos, Myanmar and the Philippines. Follow her tweets @crawfplanet.