A perfect trip to Costa Rica
Costa Rica may look small, but it conceals mysterious cloud forests, quiet beaches and extraordinary wildlife. Take a trip to its most remarkable destinations with Carolina A Miranda in this excerpt from Lonely Planet Traveller.
The white-sand beach at Playa Carrillo. Photo by Jonathan Gregson
Puerto Viejo de Talamanca: best for food
The cuisine of Costa Rica's Caribbean coast mixes island spice with Central American heartiness. One of the most beloved dishes is the steamy soup rondón, an exquisite coconut milk concoction studded with cassava, green bananas, fish and shrimp, and laced with blazing Scotch bonnet chilli peppers. Puerto Viejo has grown into a popular seaside destination, but the area holds on to its roots. Taste the Caribbean at Restaurante Elena Brown, on the eastern road out of Puerto Viejo de Talamanca.
La Fortuna: best for adventure
For centuries, no-one in La Fortuna knew that a volcano loomed over their town. Farmers who lived in the area referred to the towering peak simply as Cerro Arenal – Arenal Hill. The misnomer didn't become apparent until the 'hill' suddenly rumbled into life.
When Arenal began putting on its regular pyrotechnic displays in the late 1960s, the area drew the attention of international volcanologists as well as thrill-seeking travellers. Seeing lava flows today depends on the volcano's daily moods, and a lack of clouds around the summit. However, Arenal's activities have also turned La Fortuna into a centre for outdoor adventure, with trails that range from wheelchair-friendly to a four-hour hike up to the crater lake of Arenal's dormant neighbour, Volcán Chato.
To the east, the churning rapids of the Balsa and Toro Rivers deliver heartpumping white-water rafting. To the south, in a narrow mountain canyon, hikers abseil down cliffs and waterfalls, and to the west, visitors soak away aches and pains earned in more energetic pursuits in a series of steamy hot springs. For guided adventures, see desafiocostarica.com.
Abseiling down a waterfall on a tour in the volcanic terrain near La Fortuna. Photo by Jonathan Gregson
Monteverde: best for forest walks
Straddling the continental divide, the Monteverde area is a conservation zone preserving cloud forests where evergreen vines and lichens cling to every available surface, and jewel-coloured quetzals and hummingbirds flit between the trees. Moody light conditions are accompanied by a running soundtrack of drips and trickles, occasionally punctuated by the startling, synthesizer-like cry of the three-wattled bellbird. The vegetation seems intent on covering everything in sight: massive plants sprout leaves the size of patio umbrellas and the vines of the strangler fig curl around wild avocado trees. Everywhere there are bright bursts of orchids, some of them no bigger than the head of a pin.
Half-day tours are available from flordelistours. com.
One of the 1400 species of orchid found in Costa Rica. Photo by Jonathan Gregson
Nosara: best for beaches
The road to Nosara is a bouncy one. A shaded, dirt lane crawls between rice plantations and herds of Brahman cows before it takes up its course alongside the gleaming Pacific.
There are countless seaside communities in Costa Rica, but few that have retained their character like Nosara, which sits in the middle of the Nicoya peninsula's long, craggy coast. Though the area has grown more popular in the past couple of decades, strong development laws keep Nosara decidedly low-key: construction isn't allowed along the shoreline, which means that the sand is backed by vegetation, not blocky resort hotels.
Nearby beaches offer different incentives to explore. A few miles to the north is Ostional, a protected nesting site for olive ridley sea turtles, which arrive in their hundreds every full moon. Immediately to the south is Playa Garza, a wide bay with gentle waves, where local fishermen can still be found on the beach tending to their nets. Even further south along the coast are the adjacent beaches of Carrillo and Sámara, both lined with swaying palms. The latter bustles with village life, including some excellent beachside grills. Still, it can be difficult to peel away from Nosara's perfect warm waters and glistening white sands fringed with green forest.
The rufous-tailed hummingbird is quite aggressive, despite its size. Photo by Jonathan Gregson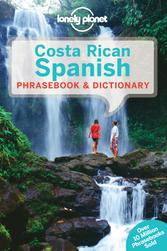 Osa Peninsula: best for wildlife
The Osa Peninsula contains the last remaining strand of coastal Pacific rainforest in Central America, protecting the habitats of elusive jungle species such as the jaguar and puma, not to mention a roll call of exotic characters – from squirrel monkeys and sloths to silky anteaters and poison-dart frogs.
Corcovado National Park forms the heart of Osa. A web of footpaths connects one end of Corcovado to the other through a carpet of lowland rainforest and past estuaries where Drake's 'alargartoes' sleep off their lunch. In the upper reaches of the forest canopy, clusters of macaws cackle loudly. Spotting some of the jungle's shyer creatures requires patience – slaty-tailed trogon birds blend into the tangle of tree branches, and gangs of croaking frogs come out only at night.