The real ragù: 10 things you didn't know about authentic spaghetti bolognese
Slurping an authentic spaghetti bolognese in the city of its origin, Bologna, is on every gourmet traveller's bucket list. But there are many misunderstandings about this world-famous Italian dish.
1. It's not served on spaghetti
The true vehicle for bolognese sauce is tagliatelle, a ribbon-like pasta. Why does it matter? Italian chefs insist that the meat clings better to a flatter pasta shape, rather than thin spaghetti. Both are delicious, by the way.
2. Italians don't call it bolognese
You won't see the words 'spaghetti bolognese' gracing menus in Bologna. What you're looking for is tagliatelle al ragù; different name, same shirt-splattering dining experience.
3. The dish has serious pedigree
This now global staple was first lovingly stirred in 18th-century Italian kitchens. Soon after, an especially rich version was captured in 1891 cookery bible La scienza in cucina e l'arte di mangiare bene (The Science of Cooking and the Art of Fine Dining). Not content with using veal, the author Pellegrino Artusi also calls for truffle, chicken liver and cream in his recipe.
4. Imola is its true origin
Pioneering and popularising the recipe, Bologna rightly takes credit for this rich pasta dish. But more precisely, Imola - just west of Bologna - is thought to be the source of the earliest documented ragù sauce.
5. It contains two kinds of meat
Pancetta adds a smoky taste to the traditional recipe, along with the well-known beef mince base. Sizzle up some streaky bacon if you want to recreate the authentic flavour at home.
6. And more veg than you think
If you've been recreating spag bol with no more than a splodge of tinned tomato, rethink - fresh and flavoursome tomatoes are a key ingredient of the sauce. The ultimate ragù is also flecked with onion, celery and carrot, usually chopped so finely you won't see them in the dish.
7. But garlic and herbs are out
Flavouring ragù with garlic or seasonings other than nutmeg, salt and pepper would likely evoke exasperated hand gestures from any Italian chef worth his Parmesan.
8. White or red wine will do
Loose-elbowed chefs outside Italy have been lavishing glugs of vino rosso into their ragù for decades, but white wine is also an acceptable ingredient, provided it's very dry.
9. The cheese is worth risking your life for
Tangy Parmigiano Reggiano cheese, local to this region of Italy, is the only seasoning you should add to your ragù at the table. The cheese is so delicious that it was among a few treasured items buried by famed English diarist Samuel Pepys to save it from the Great Fire of London.
10. There's much more to Bologna's cuisine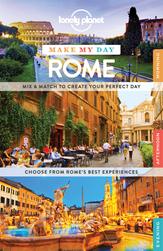 Bologna is nicknamed La Grassa (The Fat One) for good reason. Try ragù in a different incarnation, layered into a lasagne bolognese and slathered in unctuous bechamel sauce. Mortadella, a finely ground pork sausage studded with cubes of tender pork fat, puts overseas supermarket imitations to shame. And almost every eatery will feature platters of prosciutto and Parmigiano Reggiano, the famed ham and cheese from neighbouring Parma. Wash it all down with Sangiovese wine. Buon appetito.