Cooper's Hill Cheese Rolling: a guide to chasing cheese in England
'CRW_2946_RJ' by mike warren. Creative Commons Attribution
Location: Cooper's Hill, Brockworth, England
Date: last Monday in May (Spring Bank Holiday)
Level of participation: 5 - chase a small block of cheese down a very steep slope
You may have thought the most dangerous thing about cheese was the mould, but then you've probably never stood atop Cooper's Hill on this mad Monday. The premise is simple: a handmade, seven-pound circle of Double Gloucester cheese is rolled down the hill and a gaggle of people chase down behind it. The first to the bottom of the hill (or to grab the cheese) wins, and gets to keep the cheese. Which does nothing to explain the mud, the slippery grass, the slope and the injury toll.
A 200-year-old tradition (though a wooden cheese was used during rationing after WWII), it is unashamedly a cheesy event but it draws around 5000 spectators and an international cast of competitors, with Australians and Kiwis seeming to do particularly well.
The course for the event is a swathe of grass cut through the forest on Cooper's Hill. The slope is at times vertical and at some lesser moments has a 50% grade. The idea may be to run after the cheese but for most it means falling, rolling and tumbling down the hill, and even if you catch up to the bloody thing it's a whole other matter to grab it.
Each year competitors are injured - sprains, strains, broken bones - with the toll even reaching 33 wounded in 1997 (police cancelled the 1998 event in response). And yet runners return, competing year after year, suggesting this particular style of cheese shopping is addictive. The first cheese is rolled at midday and there are five downhill races, spaced 20 minutes apart. At a count of 'three' the cheese is rolled and competitors lurch off the plateau at 'four'. It's then like a spin-dry cycle to the bottom.
Between each of the downhill races there's also an uphill race for those who prefer fit to fast, in which competitors claw, grope and strain to the top of Cooper's Hill. If you haven't chased cheese in anger by the races' end, you can always join the hordes testing out the course with unofficial sprints/tumbles down the hill.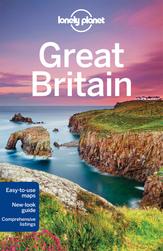 Essentials: to compete on Cooper's Hill you must be at least 18 years of age (there are races for younger people in the uphill events). You might also want to check your health insurance. If you need some Dutch Edam courage, the Cheese Rollers pub in the nearby village of Shurdington is the favoured drinking hole.
Local attractions: near to Brockworth, 12th-century Tewkesbury Abbey is one of Britain's largest churches, far bigger than many of the country's cathedrals. A great hike will take you out 10km from Tewkesbury to Bredon Hill, where an Iron Age fort sits atop the isolated summit.
More info: www.cheese-rolling.co.uk
See other top festivals in May here.
This is an excerpt from Lonely Planet's A Year of Festivals.
This article was first published in December 2010 and was refreshed in February 2013.