Top 25 experiences in California
From towering redwood forests in foggy Northern California to perfectly sun-kissed surf beaches in Southern California, this Golden State alongside the Pacific is a prize. Come for the landscape, stay for the sensational meals, and glimpse the future in the making on America's creative coast.
San Francisco's signature landmark, the Golden Gate Bridge. Photo by somchaij / Getty Images
San Francisco's Golden Gates
Sashay out onto San Francisco's iconic bridge to spy on cargo ships threading through pylons painted 'International Orange.' Memorize the 360-degree views of the rugged Marin Headlands, downtown skyscrapers and the speck that is Alcatraz. Not too far away, you could spend days getting lost in Golden Gate Park without uncovering all of its secret haunts, like the paddleboat pond and bison paddock, or fully exploring its innovative science and art museums. Weekend traffic closures make the park even more of a paradise for pedestrians and cyclists.
Redwood Forests
Ditch the cellphone and hug a tree, dude. And why not start with the world's tallest trees, redwoods? California's towering giants grow along much of the coast, from Big Sur north to the Oregon border. It's possible to cruise past these trees – or even drive right through them at old-fashioned tourist traps – but nothing compares to the awe you'll feel while walking underneath the ancient ones. Meditate on eternity at Muir Woods National Monument, Humboldt Redwoods State Park or Redwood National & State Parks.
Sun-dappled vineyards in Sonoma County. Photo by Geri Lavrov / Getty Images
Sonoma Valley
As winemaking in the neighboring Napa Valley grows ever more dizzyingly upscale, here sun-dappled vineyards are still surrounded by pastoral ranchlands. The uniqueness of terroir is valued in this down-to-earth wine country, where you may taste new vintages straight from the barrel inside a tin-roofed shed while playing with the winemaker's pet dog. Who cares if it's not even noon yet? Relax and enjoy your late-harvest zinfandel with a scoop of white-chocolate ice cream drizzled with organic olive oil. This is Sonoma: conventions need not apply.
Disneyland Resort
Where orange groves and walnut trees once grew, Walt Disney built his dream, throwing open the doors of his 'Magic Kingdom' in 1955. Today, Disneyland and neighboring Disney California Adventure are SoCal's most-visited tourist attraction. Inside Anaheim's mega-popular theme parks, beloved cartoon characters waltz arm-in-arm down Main Street USA and fireworks explode over Sleeping Beauty's castle on hot summer nights. If you're a kid, or just hopelessly young at heart, perhaps this really is 'The Happiest Place on Earth,' at least for a day.
Valley view of Yosemite National Park. Photo by tiffanynguyen / Getty Images
Yosemite National Park
Welcome to what conservationist John Muir called his 'high pleasure-ground' and 'great temple.' Everything looks bigger at Yosemite National Park, whether you're getting splashed by thunderous waterfalls that tumble over sheer cliffs, staring up at granite domes or walking in ancient groves of giant sequoias, the planet's biggest trees. Meander through wildflower-strewn meadows in valleys carved by glaciers, avalanches and earthquakes. For sublime views, perch at Glacier Point under a full moon or drive the high country's Tioga Rd on a cloudless summer day.
Santa Monica & Venice
How do you beat LA traffic? Hit the beach instead. Sunny Santa Monica grants instant happiness: learn to surf, ride a solar-powered Ferris wheel, dance under the stars on an old-fashioned pier, show kids the aquarium's tidal touch pools or just dip your toes in the water and let your troubles float away. Did we mention jaw-dropping sunsets? Then join the parade of New Agers, muscled bodybuilders, goth punks and hippie drummers at nearby Venice Beach, where everyone lets their freak flag fly.
Morning hike in Death Valley National Park. Photo by Phazemedia / Getty Images
Death Valley National Park
Just uttering the name brings up visions of broken-down pioneer wagon trains and parched lost souls crawling across desert sand dunes. But the most surprising thing about Death Valley is how full of life it really is. Spring wildflower blooms explode with a painter's palette of hues across camel-colored hillsides. Feeling adventurous? Twist your way up narrow canyons cluttered with geological oddities, stand atop volcanic craters formed by violent prehistoric explosions, or wander Wild West mining ghost towns where fortunes have been lost – and found.
San Diego Zoo & Balboa Park
Beautiful Balboa Park is where San Diegans come to play – that is, when they're not at the beach. Bring the whole family to spend the day immersed in more than a dozen art, cultural and science museums, or simply marvel at the Spanish colonial and mission revival-style architecture while sunning yourself along El Prado promenade. Glimpse exotic wildlife and ride the 'Skyfari' aerial tram at San Diego's world-famous zoo, or nab tickets for a show at the Old Globe Theaters, modeled on the famous Shakespearean original.
Hollywood
The movie and TV studios have all moved away, but Hollywood and its pink-starred Walk of Fame still attracts millions of wide-eyed visitors every year. Like an aging starlet making a comeback, this once-gritty urban neighborhood in LA is undergoing a rebirth of cool, blossoming with hip hotels, glittering restored movie palaces and glitzy velvet-roped bars and nightclubs. Snap a souvenir photo outside Grauman's Chinese Theatre or inside Hollywood & Highland's Babylon Court with the iconic Hollywood sign as a backdrop – go ahead, we know you can't resist.
The Santa Barbara Mission. Photo by Carol M. Highsmith / Getty Images
California's Missions
If you road-trip along the coast between San Diego and Sonoma, you'll be following in the footsteps of early Spanish conquistadors and Catholic priests. Foremost among them was Franciscan friar Junípero Serra, who founded many of California's 21 original missions in the late 18th century. Some missions, such as San Juan Capistrano, have been authentically restored, with flowering gardens, stone arcades, fountains, and chapels adorned by spiritual frescoes. Others are just the haunting ruins of an era long past, where ghosts still pace the cloisters.
Mt Shasta
There's no other pile of rock in California that stirs the imagination quite like Mt Shasta, as it suddenly rises from the surrounding flatlands. Native Californians believed that it was home of a sky-spirit chief, John Muir said its beauty made his 'blood turn to wine,' and a late-19th-century explorer reported that survivors of a lost continent were living in tunnels below its surface. Whether it's the 'energy vortex' felt by today's New Age pilgrims or the spine-tingling chills of hikers summiting its wind-blown peak, this mountain is magical.
Laguna Beach
In Orange County, Huntington Beach draws the hang-loose surfer crowd, while yachties play in the fantasyland of Newport Beach. But further south, Laguna Beach beckons, with its more sophisticated blend of money, culture and natural beauty. Startling seascapes led an early-20th-century artists' colony to put down roots here. Laguna's bohemian past still peeks out in downtown's art galleries, adorable arts-and-crafts bungalows tucked beside multimillion-dollar mansions, and the annual Festival of Arts and dramatic Pageant of the Masters.
A humpback whales dives into the waters of Monterey. Photo by Chase Dekker Wild-Life Images / Getty Images
Monterey
Often foggy and wind-tossed, the peninsular fishing village of Monterey calls to mind John Steinbeck and his gritty novels of American realism. Hop aboard a whale-watching cruise out into the bay's national marine sanctuary, some of whose aquatic denizens also swim in Cannery Row's eco-conscious, family-friendly aquarium. Soak up more authentic maritime atmosphere at the West Coast's oldest lighthouse in Pacific Grove, then wander downtown Monterey's hidden gardens and historic adobe-walled buildings from California's Spanish, Mexican and early American days.
Coronado
Who says you can't turn back time? Speed over the curved bay bridge or board the ferry from San Diego to seaside Coronado, a civilized escape back to a more genteel era. Revel in the late-19th-century socialite atmosphere at the palatial 'Hotel Del,' where royalty and presidents have bedded down, and Marilyn Monroe cavorted in the 1950s screwball classic Some Like It Hot. Then pedal past impossibly white beaches all the way down the peninsula's Silver Strand, stopping for ice cream and rainbow-colored cotton candy.
Big Sur's dramatic coastline. Photo by Tetra Images / Getty Images
Big Sur
Nestled up against mossy, mysterious-looking redwood forests, the rocky Big Sur coast is a secretive place. Get to know it like the locals do, especially if you want to find hidden hot springs and beaches where the sand is tinged purple or where giant jade has washed up. Time your visit for May, when waterfalls peak, or after summer vacation crowds have left but sunny skies still rule. Crane your neck skyward to catch sight of endangered California condors taking wing above ocean cliffs.
Santa Barbara
Justifiably calling itself the 'American Riviera,' Santa Barbara is so idyllic, you just have to sigh. Waving palm trees, powdery beaches, fishing boats clanking about in the harbor – it'd be a travel cliché if it wasn't the plain truth. California's 'Queen of the Missions' is a rare beauty, especially with its signature red-roofed, whitewashed adobe buildings. In fact, all of downtown was rebuilt harmoniously in Spanish Colonial Revival style after a devastating earthquake in 1925. Come escape just for the day, or maybe a wine-soaked weekend in the country.
Surfing
Even if you never set foot on a board – and we, like, totally recommend that you do, brah – there's no denying the influence of surfing on all aspects of California beach life, from fashion to street slang. With gnarly local waves, you won't need to jet over to Hawaii to experience it for yourself. Pros ride world-class breaks off Malibu, Huntington Beach (aka 'Surf City USA'), La Jolla and Santa Barbara, while newbies get schooled at 'surfari' camps along the coast from San Diego north to Santa Cruz.
Gold Country
'Go west, young man!' could have been the rallying cry of tens of thousands of immigrants who invaded during California's Gold Rush era, which kicked off in 1848. Today, these rough-and-tumble Sierra Nevada foothills are a stronghold of Golden State history, thrillingly tainted by banditry, bordellos and bloodlust. Slowly wind past sleepy townships and abandoned mines on Hwy 49, also a gateway to swimming holes, white-water rafting, downhill mountain-biking bomber runs and tasting wine made from some of the state's oldest grapevines.
A Surfrider train runs along the coast near El Capitan State Beach. Photo by George Rose / Getty Images
Coastin' on Amtrak
Evocatively named routes like Coast Starlight and Pacific Surfliner will tempt you to leave your car behind and ride the rails, especially in SoCal. South of San Luis Obispo, glimpse remote beaches from Amtrak's panoramic-view observation cars. Blink and you're already in Santa Barbara, then hop off for a seaside swim at whistle-stop Carpinteria or Ventura, before rolling into LA's architecturally grand Union Station. Keep rolling south to historic Mission San Juan Capistrano and North County beach towns before finishing in downtown San Diego. All aboard!
Lake Tahoe
High in the Sierra Nevada Mountains, this all-seasons adventure base camp revolves around the USA's second-deepest lake. In summer, startlingly clear blue waters lead to splashing, kayaking or even scuba diving. Meanwhile, mountain-bikers careen down epic single-track runs and hikers stride along trails threading through thick forests. After dark, retreat to a cozy lakefront cottage and toast s'mores in the firepit. When the lake turns into a winter wonderland, gold-medal ski resorts keep downhill fanatics, snowboarders and Nordic traditionalists more than satisfied.
Lassen Volcanic National Park
Anchoring the southernmost link in the Cascades' chain of volcanoes, this alien landscape bubbles over with roiling mud pots, noxious sulfur vents and steamy fumaroles, not to mention its colorful cinder cones and crater lakes. You won't find the crowds of more famous national parks at this off-the-beaten-path destination, but Lassen still offers peaks to be conquered, azure waters to be paddled, forested campsites for pitching your tent and boardwalks through Bumpass Hell that will leave you awestruck.
Travellers lounge poolside in Palm Springs. Photo by Chelsea Lauren / Getty Images
Palm Springs
A star-studded oasis in the Mojave ever since the retro days of Frank Sinatra's Rat Pack, 'PS' is a chic desert resort getaway. Do like A-list stars and hipsters do: lounge by your mid-century modern hotel's swimming pool, go art-gallery hopping or vintage shopping, and drink cocktails from sunset till dawn. Feeling less loungey? Break a sweat on hiking trails that wind through desert canyons across Native American tribal lands, or scramble to a summit in the San Jacinto Mountains, reached via a head-spinning aerial tramway.
Mendocino
Mendocino is the North Coast's salt-washed sandcastle of dreams. Nothing restores the soul like a ramble out onto craggy headland cliffs and among berry brambles. In summer, fragrant bursts of lavender and jasmine drift on fog-laden winds over the town's unique redwood water towers. Churning surf is never out of earshot, and driftwood-littered beaches are potent reminders of the sea's power. Originally a 19th-century port built by New Englanders, Mendo today belongs to bohemians who favor art and nature for their religions.
Point Reyes National Seashore
If one park could encapsulate Northern California, Point Reyes would get our vote. Step across the San Andreas fault, then stand out by the lighthouse at what truly feels like land's end and peer through binoculars at migratory whales. Witness the raucous antics of a seasonal colony of giant elephant seals at Chimney Rock or hike among free-ranging herds of hulking tule elk. Then drive out to windswept beaches, where the horizon stretches toward infinity.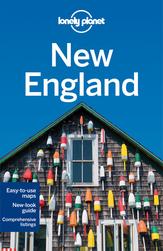 Channel Islands
Tossed like so many lost pearls off the coast, the Channel Islands are California's last outpost of civilization. They've been that way for thousands of years, ever since seafaring Chumash tribespeople established villages on these remote rocks. The islands also support an abundance of marine life, from coral reefs to giant elephant seals. Get back to nature in Channel Islands National Park, a wildlife haven with fantastic sea kayaking and snorkeling, or make a posh getaway to Mediterranean-esque Catalina Island, with its harborfront hotels.