La Diablada: guide to encountering demons on Lake Titicaca, Peru
diabladas by pablo/T. Creative Commons Attribution licence (CC BY 2.0)
Location: Puno, Peru
Dates: Week leading up to 5 November
Level of participation: 2 – demons on Lake Titicaca
There are various stories about the roots of La Diablada, in which men dressed as demons are added to Puno's usual population of women in multilayered dresses and bowler hats. According to one version of events, the horned parade hits the streets in remembrance of the departure of the devilish conquistadors in the late 19th century.
Another version has it that the procession is lakeside Puno's way of paying its respects to the ancient spirits of Lake Titicaca. Either way, a local incarnation of the Dark Lord himself leads the procession, accompanied by dancers shaking it like Peruvians possessed.
A sure sign that there's nothing unholy afoot – and that La Diablada grew out of the mixture of Christianity and indigenous beliefs that characterises many Latin American festivities – is that the red monsters leave their crucifixes around their necks.
Puno is known as the capital of folklore for La Diablada and its February event, La Virgen de la Candelaria festival. This features a masked dance, also called La Diablada, which tells the tale of trapped miners who battled an army of demons.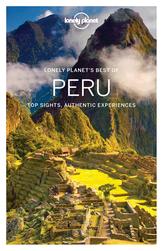 Essentials: Fortify yourself for the grisly display with a glass of La Diablada pisco (Peruvian brandy).
Local attractions: Lake Titicaca, a remnant of an ancient inland sea, is a splash of sapphire amid the stark Altiplano plains, overlooked by the Cordillera Real's snow-topped peaks.
More info: www.peru.info; Iperú Tourist Information, Puno (+51 51 36 5088)
See a list of other festivals in November here.