Dive in and get up close and personal with the planet's fascinating array of marine creatures. This article is adapted from Lonely Planet's 1000 Ultimate Adventures.
Floating fly-bys with manta rays, Fiji
The Pacific nation of Fiji is exceedingly laid back, but after swimming with manta rays with wingspans of up to five metres it's quite OK for visitors to the Yasawa islands to be more than a little excited. Nature's largest rays – reputedly the inspiration for the iconic shape of the stealth bomber – move with surprising speed through the tropical waters. Their underwater action is almost bird-like, with wingtips propelling them gracefully and purposefully. Keeping up with them isn't easy, so boat trips deliver swimmers in front of where the rays are heading. Time it right and you can get very close.
Go: From April to October, manta rays congregate in the feeding channels around Naviti Island and Drawaqa Island in Fiji's Yasawa group. Contact www.barefootislandfiji.com.
Swimming with dolphins, New Zealand
Hector's Dolphin by Harald Selke. Creative Commons Attribution ShareAlike Licence.
Yes, it can be a long journey to New Zealand but when the reward is swimming with the world's smallest and rarest dolphin, it's a trip worth taking. The Hector's dolphin is only found in New Zealand waters and stunning Akaroa harbour is the location for regular tours. The harbour is the flooded crater of an extinct volcano, so the dolphin experience often takes place in sheltered waters framed by spectacular volcanic cliffs. If you're keen to experience more Southern Hemisphere marine thrills on New Zealand's South Island, also make time for sea kayaking around Akaroa's quiet bays.
Go: Go overboard with Hector's dolphins from October to April; see Black Cat Cruises (www.blackcat.co.nz). If you're there in October, don't miss the biannual French Fest celebrating Akaroa's Gallic heritage.
Communing with tuna, South Australia
How do you like your tuna? Lightly seared with a soy, ginger and lime sauce or plated gracefully as gossamer-thin layers of sashimi? How about speeding past your face underwater at 70km per hour? Swimming with fish in Port Lincoln's tuna farms is akin to crossing a busy street in a big Asian city. Like traffic in Hanoi or Bangkok, the fishy commotion effortlessly parts and the sleek beasties divert carefully around swimmers without actually touching. Some tuna weigh up to 150kg and a steady supply of pilchards keeps them eating and moving so the water is almost white water, roiling with a restless energy from their smoky-black piscine muscularity.
Go: See www.swimwiththetuna.com.au. Go tuna crazy at Port Lincoln's annual Tunarama Festival (www.tunarama.net) around Australia Day weekend every January.
Splash out with sea lions, South Australia
Australian sea lions by caccamo. Creative Commons Attribution Licence.
Say g'day – with a broad Aussie accent – to some of the most curious and playful creatures in the Great Australian Bight. Baird Bay Ocean Eco Experience has been visiting sea lions since 1992; tours also include swimming with dolphins. The surrounding waters are shark territory but interactions with the sea lions take place in safe and shallow rock pools around the coast, making this an ideal experience for families. Wetsuits are provided but bring along an underwater camera for surprising sea lion portraits.
Go: Exciting sea lion adventures can be undertaken year round in Baird Bay; see www.bairdbay.com. Visit in summer to see the stunning Eyre Peninsula at its best.
Hanging out with whale sharks, Western Australia
If Western Australia were a separate country it would be the world's tenth-largest nation, so it's appropriate the ocean's largest fish chooses to drop by the World Heritage–listed Ningaloo Marine Park each year. These gentle giants of the sea – up to 10m long – return for seasonal feeding in the Indian Ocean's nutrient-rich waters. Snorkelling with the creatures, you quickly segue from anxious to blissful. The worryingly familiar profile of a shark, only much larger than expected, emerges from Ningaloo's sun-dappled depths but the huge creatures drift innocuously past, their expansive mouths hoovering up nutritious coral spawn.
Go: Whale sharks return to Ningaloo Marine Park from April to July. From June to November manta rays and humpback whales also swing by.
Peaceful drifting with jellyfish, Palau
Close-up of jellyfish in Palau by Stephen Master. Creative Commons Attribution Licence.
Palau's jellyfish lake – Ongeim'l Tketau in the local language – is less than six hectares (14 acres) in area but that's still enough to accommodate around 10 million jellyfish. The lake's population of endemic golden jellyfish actually waxes and wanes – 31 million were estimated to be in the forest-clad waters in 2005. Every day the jellyfish follow the sun to make a 1km migration across the lake and a lack of natural predators means they have evolved without being poisonous. Recommended form for swimmers is to drift languidly in the water, reducing the potential to damage the delicate creatures.
Go: Get jiggy with jellyfish from December to April, avoiding Palau's rainy season from May to December and the possibility of typhoons from July to October.
Exploring the deep blue with humpback whales, Niue
Defiantly alone in the planet's biggest ocean, the Pacific island of Niue (population 1400) is the world's smallest self-governing nation. But despite the compact isle's remote and rocky isolation, humpback whales are regular return visitors from their nutrient-rich feeding grounds in the Southern Ocean. Dropping carefully into the waters above them is a humbling experience. Newly born calves nestle close to their leviathan mothers in shallow waters just fifty metres off Niue's cave-studded coastline. Diffuse Pacific sunlight refracts through crystalline waters to project whale-shaped shadows on the ocean floor, and languid flicks of their giant tails propel them slowly and silently through the sea.
Go: Humpback whales calve in Niue's warm and clear waters from June to October. Book a snorkelling trip with Niue Dive (www.dive.nu).
Snorkelling with manatees, Florida
Florida manatee by USFWS. Creative Commons Attribution Licence.
Even a manatee gets chilly in Florida, especially during winter. That's why the warm springs of the Crystal River National Wildlife Refuge are such an important habitat for the West Indian manatee. More than 30 natural springs create a consistent temperature of 22ºC (72ºF), comfortably tepid to support the survival of this endangered species. Manatees aren't too keen on the bubbles from scuba tanks so a leisurely snorkelling trip is the best option for interaction. A wetsuit is also recommended – the water's warm, but not that warm – and the manatees are surprisingly curious and social.
Go: Visit from mid-October to mid-March when up to 400 manatees crowd around warmer underwater springs during winter cold snaps. See Birds Underwater Inc (www.birdsunderwater.com).
Diving with fur seals, New Zealand
Near the South Island coastal town of Kaikoura, a playground for New Zealand fur seals is concealed in the knotty tangle of kelp surrounding Barney's Rock. Adolescent seals spin, dive, and lay back amidst this labyrinthine marine forest but it's the younger seals that seem most interested in the wetsuited interlopers floating amongst them. Curious pups sweep recklessly towards swimmers, make underwater eye contact and then dart playfully away into an inky darkness broken by occasional beams of light. Older seals laze in the sun on the rocks above, throwing an occasional languid glance towards the energetic marine nursery below.
Go: Book with Seal Swim Kaikoura (www. sealswimkaikoura.co.nz) from October to May. Kaikoura is also a good spot to tuck into local kai moana (seafood) including crayfish.
Paddling with penguins, Galapagos Islands
Galapagos Penguins by Dallas Krentzel. Creative Commons Attribution Licence.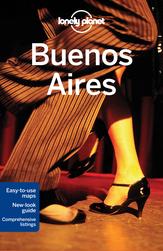 It's around Isla Bartoleme's crescent-shaped beach where the true diversity of the Galapagos Islands is brought home. Equipped only with snorkelling gear, you can encounter many species on their own terms in the water. Harmless reef sharks mingle with flightless cormorants and curious sea lions, and Humboldt penguins zip past in the crystalline depths, celebrating an equatorial environment that's only possible because of the cool waters of the Humboldt current. Awkward on land, they're entirely different creatures after sliding their plump but sleek bodies into the water, where clumsy Chaplin-esque shuffling is replaced with effortless underwater action.
Go: Visit from June to November, when the cooler Humboldt Current flows north from Antarctica to enrich the ocean with nutrients and increase marine life.