Mini guide to Giudecca, Venice
Located just across the canal bearing its name, Giudecca is Venice minus the plastic trinkets, touts and camera-toting tourists.
History
In spite of its moniker, Giudecca was never a Jewish ghetto. Instead, this collection of eight islands (joined by the typical snakes-and-ladders arrangement of canals and bridges) started life as a fishing village around 500 AD. Soon market gardens followed and eventually, during the 19th century, it became an upscale address full of grand homes. Hungry for land (a commodity lacking in Venice) the Industrial Age added shipyards, factories and even a movie studio to the sprawling estates. The result is an eclectic island which is both brutish and romantic.
What to see
Chiesa del Santissimo Redentore: After plague killed 30 percent of the population in the late 16th century, the Chiesa del Santissimo Redentore (Church of the Most Holy Redeemer) was constructed in gratitude on the waterfront. It dominates the skyline and is the spiritual hub of Giudecca.
Giudecca 795 Art Gallery: Representing artists from as far afield as Korea, China and Brazil, this eclectic gallery is a must-see. Look for whimsical masks made from beaches by Maurizio Baccanti.
Fortuny: The official showroom and factory of Mariano Fortuny y Madrazzo (known as the Magician of Venice) for his exquisitely patterned fabrics which are still manufactured using the same machines and secret process of a century ago.
Best views
Arianna Dordit, long-time resident of Giudecca and executive office assistant at Hotel Cipriani, says the best views overlooking central Venice can easily be had while browsing the local delicatessens, fruit sellers and hole-in-the-wall restaurants along the Fondamenta. She also suggests a short stroll along the Rio del Ponte Lungo (a picture-perfect canal intersecting the island) and the Consorizio della Cantieristica Minore dockyards.
Where to eat and drink
Bar La Palanca: Named after one of the vaporetti stops, Bar La Palanca (Giudecca 448; +39 041 5287719) is the perfect stop for a cicheto Venetian tapas.
Cips Club: This pontoon restaurant is the ideal romantic dinner for two with a panoramic view of Saint Mark's Square. Keep an eye out for celebrities like Mick Jagger for whom Giudecca's upscale dining is mercifully free of paparazzi.
Ai Cacciatori: Geared towards locals, this rustic waterfront taverna offers homemade cakes and excellent vegetarian options.
Where to stay
The Cipriani Hotel: Inside the regal walled grounds, the Cipriani Hotel exudes the mid-century feel of Roman Holiday. Adjoining it Palazzo Vendramin, a luxurious 15th century home, has been recently renovated using Italian marble, Coromandel screens and Fortuny fabrics.
The Molino Stucky Hilton: Not only was this former Neo-Gothic flowermill/vaporetti factory/power plant once the largest building in all of Venice, its founder, Giovanni Stucky, was also the largest employer in the city. After his untimely murder in 1955, the building fell into ruin until its recent renovation as a Hilton Hotel. The rooftop pool has the best views of Venice, bar none.
When to go
The third Sunday in July marks the Festa del Redentore, equal parts religious festival, floating picnic and dance party. Watch in awe as the Giudecca Canal becomes a floating dance floor of tethered boats for the midnight firework display.
How to go
From the main island of Venice, Giudecca is a short three minute ferry ride to either of four vaporetto stops, Zitelle, Redentore, Palanca and Sacca Fisole.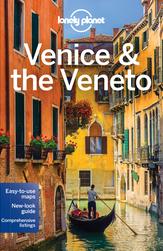 Getting around
At roughly 400 meters wide by two kilometers long, Giudecca is easier to navigate on foot than Venice and far less crowded.