Fete Gede: how to dance with the dead in Haiti
Haitian Tap Tap by MichelleWalz. Creative Commons Attribution licence (CC BY 2.0)
Location: National Cemetery, Port-au-Prince, Haiti
Dates: 1–2 November
Level of participation: 5 – dance with the dead
The Vodou festival of Fete Gede is the religion's version of Day of the Dead, a major difference being that the Haitian spirits are friskier. Indeed, there are stories of the Gede, as the spirits are known, gatecrashing the president and demanding money. He paid up, of course.
Rituals take place throughout November but the majority are at the beginning of the month. Vodou believers converge on the Haitian capital's main cemetery to honour the Gede and the father of them all, Baron Samedi. They lay out gifts such as homemade beeswax candles, flowers and, to warm the Gede's bones, bottles of rum stuffed with chilli peppers.
Things get hotter than a habanero during the dances in peristyle temples, in which the dead are believed to participate. Because the Gede are also associated with fertility, it pleases them if children are present. Some participants, believed to be possessed by the spirits, rub peppered alcohol into their genitals.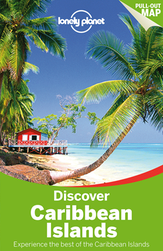 Essentials: Seek advice on the security situation before visiting Haiti.
Local attractions: Declimatise from noisy, overwhelming Port-au-Prince at the Bassins Bleu, where, according to another local belief, water nymphs live at three cobalt-blue pools joined by cascades.
More info: Haiti is not geared towards travellers, but the Secretary of State for Tourism has a little information on its website, www.haititourisme.org.
See a list of other festivals in November here.