Get hooked on the Pirate Festival
Shiver your timbers with pirates and parrots in the Cayman Islands at this November's Pirate Festival.
The only festival to take place on all three of the Cayman Islands, the Pirate Festival is geared towards infant swashbucklers. The ten-day programme of music, dances, costumes, games and controlled mayhem begins with a mock invasion. Two replica 17th-century galleons, accompanied by other boats and even the odd submarine, all swarming with rogues, carry out a 'surprise' attack on George Town Harbour, Grand Cayman. The ensuing action differs from year to year, but the general idea is that the mangy seadogs battle the defending force, capture the governor and throw him in the clink. Pillaging of the world's fifth-largest commercial centre is kept to a minimum.
In fact, most of the fun on offer is safer than a censored sea shanty. There's a 5km run, sponsored by accountants Deloitte, and a 10km sea swim, sponsored by petrol giant Texaco. The tough-sounding Pirate Rock is the happy hour at the Hard Rock Cafe. If you're an anti-capitalist pirate, best point the forecastle towards another port.
One of the more entertaining events is the Cardboard Boat Regatta, with gongs for the shortest race, best costume and most spectacular sinking. Shortly afterward, the Trial of the Pirates, fireworks display and street party bring an end to the cutlass-waving.
Don an eye patch and get hooked!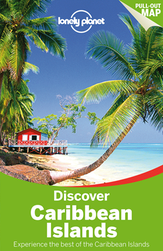 Further information
For festival dates and the activity schedule see www.piratesweekfestival.com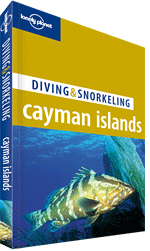 Make your own festival searching for treasure at the Grand Cayman's 160 dive sites. See Lonely Planet's Diving & Snorkelling: Cayman Islands Guide to find out how.