Voodoo Festival: tips to experiencing the voodoo that they do in Benin
'Voudoun Festival, Ouidah, Benin' by tlongacre. Creative Commons Attribution-NoDerivs
This is an excerpt from Lonely Planet's A Year of Festivals.
Location: Ouidah, Benin. The main festivities take place on the beach near the Point of No Return monument.
Date: 10 January
Level of Participation: 2 – watch the horses, drink the gin and visit the tents that represent different voodoo sects
For millions of Beninese, voodoo is a skull duggery–free part of everyday life. It does have a dark side – it's hard to miss the voodoo dolls riddled with nails – but this is only one aspect of it. Ouidah's Voodoo Festival, Benin's most vibrant and colourful festival, is a showcase of its other qualities.
Since 1997, one year after the government officially decreed voodoo a religion (one practised by around 60% of Benin's 7.4 million residents), thousands of believers have flocked to Ouidah, the historic centre of voodoo worship, to receive blessings from the city's voodoo chief. The celebrations begin when the supreme voodoo priest slaughters a goat to honour the spirits, and are marked by much singing, chanting, dancing, beating of drums and drinking of gin. The beach also briefly becomes a racehorse track.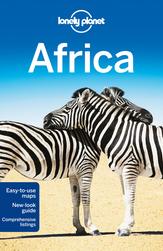 Essentials: Ouidah is 42km west of Cotonou, Benin's major city. Bush taxis and occasional buses between the cities take around one hour. Good background reading is Bruce Chatwin's evocative The Viceroy of Ouidah.
Local Attractions: The Musée d'histoire d'Ouidah delves into voodoo history. There is a film festival (www.festival-ouidah.org) held in Ouidah at the same time as the Voodoo Festival.
More Info: Benin Tourisme (www.benin-tourisme.com)
See a list of other festivals in January here.