The former French coal-mining town of Lens will be in focus for art lovers around the world this year, as Louvre-Lens (www.louvrelens.fr), a regional branch of the Louvre and one of Europe's most exciting new art galleries, is inaugurated on 4 December 2012 (coinciding with St Barbara Day to honour the patron saint of coal miners) and opens to the public on 12 December 2012.
Built at a cost of €150 million on the site of a former colliery that's the antithesis of its palatial Right Bank cousin, the arrival of Louvre-Lens is a milestone for the Nord-Pas-de-Calais region, once better known for the grime of its mines than for arts and culture.

Photo Iwan Baan © Kazuyo Sejima + Ryue Nishizawa / SANAA, Tim Culbert +Celia Imrey / IMREY CULBERT, Catherine Mosbach
Outside the box
Louvre-Lens features a string of five reflective glass-and-aluminium boxes, with sleek, understated architecture bearing the clean-lined imprint of Pritzker Prize-winning Japanese architects SANNA (founded by Kazuyo Sejima and Ryue Nishizawa).
The spartan edifice's beauty lies in its simplicity, transparency and lack of regimented structure that defies conventional gallery aesthetics: daylight filters through glass roofs and bounces off curved walls, while artworks are scattered around the exhibition spaces to allow visitors to appreciate them from different angles.
Outside, French landscape architect Catherine Mosbach has transformed the former industrial grounds with shady groves and meandering footpaths. A former mining shaft is showcased as a nod to the site's past.
 Photo Iwan Baan © Kazuyo Sejima + Ryue Nishizawa / SANAA, Tim Culbert +Celia Imrey / IMREY CULBERT, Catherine Mosbach
Time for Renaissance
At the museum's heart is the vast, hangar-like Galerie du Temps (Time Gallery), filled with pieces on semi-permanent loan from across the Louvre's eight departments. The chronological romp through 6000 years of art makes a quantum leap from 4000 BC to AD 1850 – from Egyptian antiquities to baroque paintings.
The indisputable highlights are Eugène Delacroix's revolutionary Liberty Leading the People (1830), Raphael's Portrait of Baldassare Castiglione (1514-15) and Georges de La Tour's chiaroscuro Mary Magdalene with a Night Light (1640-5).
Louvre-Lens will also stage two temporary exhibitions each year, with the first devoted to the Renaissance, showcasing works by Raphael, Mantegna, Jan van Eyck, Albrecht Dürer and Lucas Cranach.
Ironically – or perhaps ingeniously – the lack of a permanent collection could work in the gallery's favour. In the words of Louvre executive director Henri Loyrette, visitors will be 'inspired to come back again and again'.

'Montre sphérique' by La Garde, Jacques de. Image © RMN (Musée du Louvre) / Martine Beck-Coppola
From coal to culture
The inauguration of Louvre-Lens is the climax to a big year for Nord-Pas-de-Calais, which was inscribed on the Unesco World Heritage list in July 2012 for the uniqueness of its 300-year mining heritage and landscape, combining pits, coal-transport infrastructure, workers' estates and red-brick mining villages. The accolade has given this high-unemployment region a much-needed boost of self-confidence and a new purpose.
And like the Louvre in Paris, the region even has its own pyramids – similarly shaped spoil heaps spread across the fields in every direction. At 168m, Fosse 11/19 is the highest; walkers who reach its summit are rewarded with a 360-degree view of the former coalfields.
The bigger picture
For those who want more than a day trip, the surrounding belfries, estaminets (taverns) and breweries have plenty to entice.
Castelain (www.chti.com), in neighbouring Bénifontaine, brews excellent Ch'ti beers; nearby Arras is a flamboyantly Flemish town of arcaded squares and step-gabled houses topped by a Unesco-listed belfry. WWI remembrance sites can be found 10 minutes' drive south, while Lille, a city of grand Flemish baroque architecture, outstanding contemporary art galleries and gastronomic restaurants, is 30 minutes north.
The more you look, the clearer it becomes that Lens is just one part of a region that deserves to be better known. With a shiny new Louvre gallery set to attract upwards of 500,000 art lovers each year, no doubt it soon will be.

'Tête d'ange
, Fragment d'un décor de la basilique de Torcello (Italie)
'. Image © RMN-Grand Palais (Musée du Louvre) / Martine Beck-Coppola
Where to stay: Lensotel (www.lensotel.com) has bright, contemporary rooms set around a well-tended garden with an outdoor pool (doubles €83-95). Arras has greater choice, with several hotels and some charming B&Bs, including La Corne d'Or (www.lamaisondhotes.com), in an 18th-century mansion (doubles €82-120), and the stylishly intimate Le Pourquoi Pas (www.le-pourquoi-pas.fr; doubles €65-75). You can also base yourself in Lille.
Where to eat: regulars pack into cosy, mining-themed Al'Fosse 7 (www.alfosse7.fr) for carbonade flamande, a rich beef cooked in beer, served with gingerbread and frites. Brimming with warmth and old-fashioned bonhomie, La Cervoise Tiède in nearby Bénifontaine serves hearty Flemish one-pot dishes like pot je vleesch (white meats cooked in aspic). Patisserie-Chocolaterie Jeanson (www.crea-flandres.net/jeanson/magasin.htm) in Lens makes award-winning chocolate and truffles with flavours such as lavender and shallot.
Getting there: Eurostar (www.eurostar.com) races from London to Lille in 80 minutes. From Lille, Lens is a 35-minute drive or a 50-minute train ride (www.sncf.fr). TGVs speed from Paris to Lens in 70 minutes.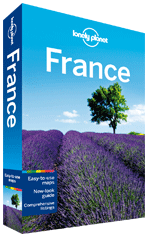 Want to look closer at Lens? There's much more on the Nord-Pas-de-Calais region in Lonely Planet's brand-new France guide book.
Don't need the whole book? Pick and choose your favourite PDF chapters for your next trip.