Marrakesh Popular Arts Festival: a guide to Morocco's festival of street performers
'Untitled 'by paalia. Creative Commons Attribution
Location: Palais el-Badi, Marrakesh, Morocco
Dates: five days in mid-July. 17-21 July 2013.
Level of participation: 2 - sip a mint tea and take in the Maghrebi culture
With snake-charmers and marketers cawing 'lovely jubbly' at passing English tourists on Djemaa el-Fna square, bustling Marrakesh is rather like a year-round festival. The colour and pace intensify during the Popular Arts Festival, when performers from across the North African nation use the city as an al fresco venue.
Sauntering across Djemaa el-Fna in search of the dreamy orange juice stands, you come across even more fire-swallowers, fortune-tellers and folk singers than usual. Look out for Berber musicians and dancers from the High Atlas, Andalucían-style songsters from the Spanish-influenced north, and the hypnotic Gnaouas drummers from the south.
The main gathering point for performers from acting troupes to acrobats is Palais el-Badi. Built by Ahmed al-Mansour between 1578 and 1602, the now-ruined palace was reputed to be one of the most beautiful in the world and well deserved its name, the Incomparable. Every evening, a fantasia (choreographed military display on Arabian horses) takes place in a field near the palace.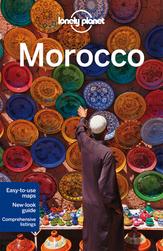 Local attractions: a pavilion in Palais el-Badi houses a 12th-century treasure, the beautifully restored minbar (pulpit) from the Koutoubia that inspired so many Arab and Andalucían poets.
More info: Moroccan National Tourist Office, Rabat (+212 37 67 40 13)
See other top festivals in July here.