Island-hopping down Central America's Caribbean coast
You don't always need suitcases full of cash to enjoy the Caribbean Sea – cradled in its western corner lie a number of idyllic island groups that are surprisingly easy on the pocket.
San Blas Islands, Panama
San Blas, Kuna Yala, Panama by Ben Kucinski. Creative Commons Attribution Licence.
Scattered off the remote southeastern coast of Panama, the refreshingly undeveloped San Blas Islands are the ultimate castaway fantasy. The stunning archipelago is technically part of Panama, yet indigenous Kuna Indians have had autonomous control since the 1920s and day-to-day life here is gloriously uncomplicated.
Bocas del Toro, Panama
Bocas del crab by Justin Jensen. Creative Commons Attribution Licence.
Swathed in dense jungle and fringed by coral reefs, this island chain is more developed than San Blas, but has been lucky enough to retain much of its natural beauty. Even the main island Cólon has a relaxed Caribbean vibe, and you're bound to see at least one sloth hanging out on Bastimentos, which is surrounded by Panama's oldest marine park.
Bay Islands, Honduras
Utila sunset by Funky Tee. Creative Commons Attribution-ShareAlike Licence.
Just off Honduras's north coast, divers flock to backpacker mecca Utila and slightly more upmarket Roatán for fantastic diving, with a year-round chance of spotting whale sharks. Lesser visited but arguably more beautiful is the easternmost Bay Island Guanaja, and the stunning Cochinos Cays, situated between the main Bay Islands and the mainland.
Corn Islands, Nicaragua
Otto Beach, Little Corn Island by Brian Johnson and Dane Kantner. Creative Commons Attribution-ShareAlike Licence.
Some 70km from the mainland, the two Corn Islands – Big Corn and Little Corn – feel a world away from Nicaragua's muddy Caribbean coastline. Colonised by the British, the vibe is more Caribbean than Latin, and no one is ever in a rush. North of here lie the seldom-visited Miskito Cays and to the east you'll hit San Andrés Island, which is actually part of Colombia.
Belize's cayes
Welcome to Caye Caulker by izzyplante. Creative Commons Attribution Licence.
Studded with palm trees that sway in the Trade Winds, iridescent water lapping at their white sand beaches, Belize's 200+ cayes are postcard-perfect stuff. Many are privately owned, while others remain blissfully untouched. The two most accessible and developed are low-key Caye Caulker and more upmarket Ambergris Caye.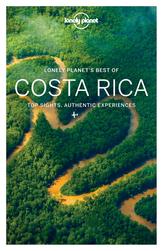 Get there: Two water taxi companies connect Belize City with Caye Caulker (45mins) then on to Ambergris Caye (additional 25mins) with around 10 daily departures between them. There are also two daily services to and from the cayes from Chetumal, Mexico.
Stay: Easily the more scenic of the two main cayes, tiny Caye Caulker (motto: go slow) has a good range of basic but comfortable guesthouse accommodation. With its own private dock, Yuma's House (yumashousebelize.com) is a backpacker favourite, while Seaside Cabanas offer a little more luxury.
Do: The diving in Belize is arguably the best in the Caribbean and if you're advanced, a three-dive trip to the famous Blue Hole and Lighthouse Reef is not to be missed. There's also great snorkelling (perennially popular Ragamuffin Tours [ragamuffintours.com] offer single and multi-day trips from Caye Caulker), fantastic seafood (June 15 to February 14 is lobster season) and some great little beach bars.
Sarah Reid is a travel writer who never manages to pack enough insect repellent for her tropical island adventures. She tweets at @sarahtrvls.