World Bog Snorkelling: a guide to Wales' retort to professional sports
'World bog snorkelling location' by em_j_bishop. Creative Commons Attribution
Location: Llanwrtyd Wells, Powys, Wales
Date: August Bank Holiday weekend. 25 Aug 2013; 24th Aug 2014; 30 Aug 2014.
Level of participation: 5 - squelch into a peat bog
Llanwrtyd Wells has supplemented the tourist magic of being Britain's smallest town with a series of bonkers events, the daftest of which is bog snorkelling.
Held in the Waen Rhydd Peat Bog, the mucky endurance test challenges contestants to swim two lengths of a 55m trench, with only flippers and a snorkel to help them through the quagmire. Conventional swimming strokes are not allowed. In 2006 there was a 'bog off' tiebreak after two snorkellers finished in one minute and 41 seconds, only six seconds behind the world record.
Two variations on the event are the triathlon, which also includes a 30km cycle and a 20km fell run, and the mountain bike bog snorkelling, which is just silly. The imaginative town began its foray into absurd games with the Man Versus Horse Marathon in 1980. There are now events all year round, including the Real Ale Ramble, with pints at the pit stops, and its cycling equivalent, the Real Ale Wobble. At New Year, the ancient practice of parading a horse's skull while reciting Welsh poetry (the horse's jaw mouths the words) has been revived.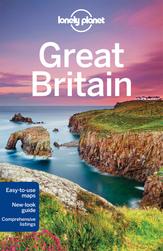 Essentials: wetsuits are optional but advisable.
Local attractions: see where the wackiness began at the creaky Neuadd Arms Hotel.
See other top festivals in August here.