Ask Lonely Planet: where can I go on an unusual cycling holiday?
This month, our travel experts are scratching their heads to drum up the very best off-beaten-track cycling destinations for Lonely Planet Traveller magazine reader Beth Park. For wild camping, coastal bike rides and two-wheeling through vibrant villages, read on...
1. Morocco, recommended by UK travel editor Tom Hall
Morocco offers a huge variety of terrain, riding conditions and attractions for the two-wheeled visitor. You can easily plot your own routes using a good-quality road map – the Michelin maps get the best reviews. Alternatively, follow popular loops, such as one from Marrakesh to Tafraoute, Agadir and Essaouira offered by Exodus (exodus.co.uk). Recent reports on the Cyclists' Touring Club forums (ctc.org.uk) can be worth a look – they discuss the pros and cons of wild camping en route, as well as safety tips. In Marrakesh, stay at the Riad Al Massarah, a traditional townhouse with richly decorated rooms and an in-house hammam (riadalmassarah.com).
2.Cuba, recommended by US travel editor Robert Reid
Cuba cools down in October and offers some great cycling at this time of year. There are no off-road routes, but there's less traffic than 1940s Britain. You can rent so-so bikes for a few pounds a day to use on tours or on short trips from various hubs. Alternatively, take your own for a cross-country trip – just avoid the busy Autopista Nacional highway. A highlight is the Viñales Valley, around 100 miles west of Havana, which has all the ingredients of a tropical Tour de France, but with tobacco fields and mojito stops amid craggy mountains. The best coastal ride is a four-day trip along Cuba's eastern tip, connecting Santiago de Cuba and the village of Marea del Portillo on the south side of the island. Stay at the Hotel Casa Granda in Santiago (hotelcasagranda.com).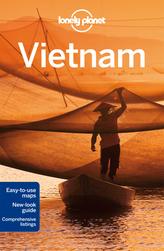 3. Vietnam, recommended by Asia-Pacific travel editor Shawn Low
With its enthusiasm for long-distance cycling and main roads mostly in good shape, Vietnam is a great place to explore in the saddle. While serious cyclists will want to tackle the dramatic landscapes of the northern highlands, fans of the flat should head for the Mekong Delta in the far south. Its maze of rural roads is perfect for an extended trip getting to grips with the region's vibrant agricultural life. Meander at your own pace, or take an organised tour; Sinhbalo Adventures has a range of multi-day routes (sinhbalo.com). Though bikes can be hired very cheaply in most towns, for peace of mind bring your own – plus a good helmet and spare parts. Set off from nearby Ho Chi Minh City, staying at the colonial era Hotel Majestic (majesticsaigon.com).