DC's National Cherry Blossom Festival
One of the best times to visit Washington, DC, is spring. Not only is the weather warm and fresh, but the cherry blossom trees are blooming into a sea of pink and white. If you're lucky you'll catch the grandest of Washington's annual events, the National Cherry Blossom Festival. Held in late March and early April, the festival celebrates spring's arrival with hundreds of performances and special exhibitions, plus boat rides in the Tidal Basin, in West Potomac Park, evening walks by lantern light, cultural fairs and a parade.
Aside from the gorgeous blossoms themselves, the highlight is undoubtedly the one-day Japanese Street Festival, where kimono-clad dancers, taiko drummers, martial-arts masters and dozens of food vendors draw big crowds. Centered at 12th Street and Pennsylvania Avenue NW, the festival stretches for six blocks into DC's downtown and usually has a small entry fee.
If you prefer your blossoms rushing past in a riot of pinks and whites, sign up for the 10-mile run held during the festival. All the proceeds go to the Children's Miracle Network, an international organisation that helps to treat millions of children across the U.S. and Canada. The race loops around the Tidal Basin and along the Potomac River, and winners receive cash prizes. There's also a 3-mile (5km) run/walk and a 1km children's run. Registration begins in December (and fills up quickly for the 12,000 spots).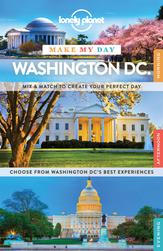 This two-week event also commemorates the gift of 3,000 cherry trees from Tokyo's Mayor Yukio Ozaki to the city of Washington in 1912. On the 27th of March 1912, the First Lady Helen Herron Taft and Viscountess Chinda, wife of the Japanese Ambassador, famously planted the first two trees on the north bank of the Tidal Basin. First Lady Bird Johnson accepted 3,800 more trees in 1965. Thanks to the support of some civil groups in the city, the first Cherry Blossom Festival was held in 1935, by which time the cherry blossoms were already a trademark for the city.
Today over 750,000 people attend the festival.