Farm Aid - world's best festivals
'FarmAid 'by megananne. Creative Commons Attribution-ShareAlike
Location: varies each year around the USA. Saratoga Springs, New York, 2013.
Date: one day in September. 21 Sept 2013.
Level of participation: 2 - play along on your air guitar
The longest-running series of benefit concerts in America, Farm Aid grew out of a comment made by the Bob Dylan at the Live Aid concert in Philadelphia. Suggesting it would be great if the musical community could help America's struggling family farms as well, Dylan inspired Neil Young, Willie Nelson and John Mellencamp to organise an event. The first Farm Aid took place two months later in Champaign, Illinois and raised $7 million. Two decades later, the concerts have raised more than $30 million and featured great American axewielders such as Tom Petty, Stevie Ray Vaughan, the Grateful Dead (by satellite in 1987) and, of course, the organisers.
The concerts often take place in rural centres that farmers can easily reach, though 2007's event was held in New York to thank the city for supporting the Good Food Movement. The country feel extends beyond the songs being belted out by artists such as Garth Brooks. The car park is invariably full of mud-splattered 4WDs and pick-ups, and you might score a lift to the venue in a tractor-towed trailer with hay bail seats. Inside, expect big hats, big hair and yeehaws.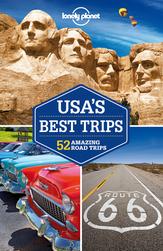 Essentials: wear a Stetson.
Local attractions: if you fancy taking in some great American farmland, the gigs generally take place in agricultural states such as Texas and Virginia, so you will probably be on the doorstep of those rolling fields.
More info: www.farmaid.org
See other top festivals in September here.