Cooper Capers: a festival for conspiracy theorists
Stitched shot of Mt. Rainier and Little Tahoma reflected on Bench Lake by Alaskan Dude. Creative Commons Attribution licence (CC BY 2.0)
Location: Merwin Village Rd, Ariel, Washington, USA
Date: Saturday after Thanksgiving
Level of participation: 4 – join the guessing game
Code-named 'Norjak' by the FBI, it's America's only unsolved hijacking investigation. On 24 November 1971, a nondescript man held up a Boeing 727 with a bomb threat and parachuted into the night with $200,000 strapped to his waist. DB Cooper was gone, leaving only a mother-of-pearl tie clip. The lakeside town of Ariel in Washington State, where authorities initially thought Cooper had landed, became the base for the search party.
Every five years, conspiracy theorists and storytellers gather in the small town, deep in the Pacific Northwest, to exchange views about what became of Cooper. Up to 250 people from as far away as Australia (on one occasion, at least) spend the day telling stories, with a prize for the most imaginative hypothesis on the fugitive's whereabouts. There's a lookalike competition and parachute jumps.
Although authorities shifted the suspected landing zone 50km west, Ariel is still savouring its fleeting taste of the limelight. Up to 500 people attend the event every fifth anniversary of the hijacking; the next big year is 2016.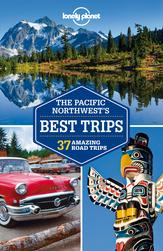 Essentials: For the lookalike competition, dress a little like a character from Reservoir Dogs, with a parachute and a mother-of-pearl tie clip.
Local attractions: If you tire of Ariel Store's 'Cooper Corner' of newspaper cuttings, nearby Woodland is home to the restored 19th-century Cedar Creek Grist Mill.
More info: www.visitmtsthelens.com
See a list of other festivals in November here.
This article was updated on the 31st October 2012.