Exploring the best of the Oregon coast on 7 easy hikes
You know those cliff-cut roads, rocky shores, surf waves and gold-sand beaches of California don't just stop cold when the state line passes by, right? In fact Oregon's stunning 360-miles of coastline is the great drive-and-hike destination of the West Coast. It's like bar-hopping, but stopping off for mile-long hikes to reach otherwise out-of-view coves, pocket beaches and cliff-top lighthouse B&Bs. Even in summer you can kind find spots to yourself while the road-trippers stick to the distant asphalt.
Scenic Hwy 101 connects popular towns like Cannon Beach, Seaside and golf-central Bandon, as well as more low-key (and more rewarding) ones like Yachats and Port Orford. Either base yourself in one, like many locals do, or spend a week going down the coast in full.
A couple looks south down the coast to Haystack Rock. Photo by Robert Reid / Lonely Planet.
To get you started, here are seven easy, rewarding hikes, ordered north to south:
Ecola State Park
Halfway between two busy coastal towns, Seaside and Cannon City (90 minutes west of Portland), the 1000-acre Ecola State Park is set on 1200-foot Tillamook Head, jutting out into the Pacific. Views south towards Cannon Beach's Haystack Rock are of the most photographed views of the coast – and certainly impressed William Clark (of Lewis & Clark fame) who discovered a beached whale near here in 1806 ('ecola' is a Chinook word for whale).
There are a handful of good hikes. A popular one is to the U-shaped Indian Beach, below the farthest-in parking spot; a three-mile loop from there connects with WWII bunker at the end of the Tillamook Head, with the most commanding looks of the coast.
On the trail to Indian Beach. Photo by Robert Reid / Lonely Planet.
Oswald West State Park
At Oswald West State Park you can't lose. It's gorgeous, there are hidden beaches, and it's named Oswald. A century ago (in 1913), wacky Canada-born governor Oswald West set aside the 2500 acres here, 10 miles south of Cannon Beach, to the state.
From Hwy 101's parking areas, you only see cedar and spruce lining the road, but a simple half-mile hike leads down gently to the boulder-peppered sand at Short Sand Beach, big with surfers. It's also worth continuing 2.5 miles to Cape Falcon, with panoramic views over the rugged headland.
Just south, cars wait to take in the looks towards Manzanita town, way below, from the Neahkanie Mountain pull-offs.
The author and daughter explore a secluded beach at sunset. Photo by Robert Reid / Lonely Planet.
Cape Lookout
It's not the western-most point of the Lower 48, it only feels like it. Running along a forested ridge that juts a full mile into the Pacific, this 2.4-mile hike in Cape Lookout State Park feels positively edge-of-the-worldly. Point Columbus-like from the point if you must, but don't expect to win any new friends.
There's no beach access here, but afterwards, just north, you'll find seven miles of sandy candidates (with good clamming spots) on Netarts Bay. The cape is about 10 miles south of Tillamook on the Cape Meares Loop, a nice 35-mile detour from Hwy 101.
The sun sets on Cape Lookout. Photo by bugflickr, Creative Commons Attribution Share-Alike License.
Day-trippers from Portland make it as far as Cape Lookout, but generally not the following.
Cape Perpetua
A year before his body was disemboweled and baked by angry Hawaiians, Captain James Cook passed by this 800-foot cape on St Perpetua's Day on 1778. He didn't bother stopping, but you should. You can walk or drive to the top, then take a half-mile loop to a WWII lookout with outrageous views down the coast. Another short hike below takes in the Devil's Churn, a fissure in the rock that sprays up fountains of water when the waves hit.
The cape is a few miles south of Yachats, a great town for a stop-over on the coast. Fabulous breakfasts and beverages can be had at the Green Salmon Coffee & Tea House (www.thegreensalmon.com).
Seal Rock, another lovely spot north of Cape Perpetua. Photo by Robert Reid / Lonely Planet.
Heceta Head Lighthouse
Another dozen miles south, the Heceta Head Lighthouse dates from the late 1800s, and still sends its beam to warn ships from its dramatic perch on 200-foot cliffs. You can tour it free, but only after taking a fun half-mile hike along the coast. There's a nice beach below the parking area too.
Try to arrange an overnighter here. The former caretaker's home is now a B&B with dreamy views of the water.
Heceta Head Lighthouse illuminates the fog. Photo by Simon Carrasco, Creative Commons Attribution License.
Oregon Dunes
Sometimes called the 'Sahara-by-the-Sea,' Oregon Dunes National Recreation Area is a 40-square mile expanse of dunes that's not always visible by road. For years, it's been a playland of ATV vehicles (it was the country's first National Recreation Area) but there are still great hikes to get 'into' it without the ATV noise too (particularly in the northern half).
One, a dozen miles south of Reedsport, samples the Umpqua Dunes, where an easy mile-loop samples the rippled sandy habitat of 'tree islands' and dunes that inspired the film Dune (the real dunes are more entertaining). If you have the energy, soldier on along the 6-mile roundtrip John Dellenbeck Trail through dunes and forested marsh to the beach. It's a classic, but it can be disorienting, so pack a compass.
No other place on the West Coast is like this, but the area is in its 'last gasp,' as trees and European beach grass are winning the battle against the shifting sands. See more in this fascinating documentary on the dunes.
Travelers sitting atop a sand dune in Oregon Sand Dunes. Photo by paraflyer, Creative Commons Attribution License.
Samuel H. Boardman State Scenic Corridor
Ever 'hike-hopped'? The Samuel H. Boardman State Scenic Corridor is a 13-mile span of jagged capes and coves, natural bridges and sandy beaches, is enjoyed by short, easy hikes – none more than a mile. You find the first of a dozen stops about 13 miles south of Gold Beach, where you can pick/choose where to go. China Beach and Whaleshead Beach are fun for sand, while sea sprays through a collapsed sea cave at Natural Bridges Cove.
Natural Bridges Cove. Photo by Cary Bass, Creative Commons Attribution Share-Alike License.
Robert Reid (www.reidontravel.com) has written over two-dozen guidebooks for Lonely Planet, and is drawn towards the letter 'O' on maps. He grew up in Oklahoma and now lives in Oregon, after briefly considering a move to Oshkosh. As much as he'd like to say he hiked the 1.5 miles up Cape Perpetua for the full effect, he drove to the loop. Travel doesn't have to be all work, right?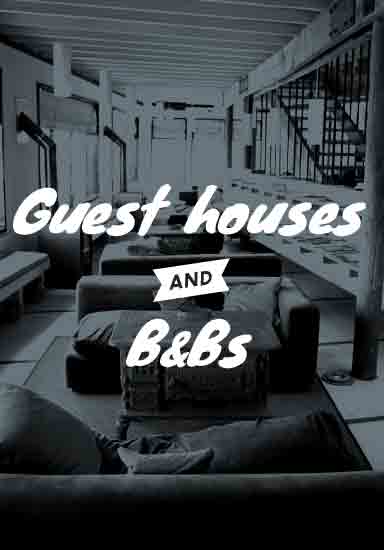 Spending the night on the coast? Try one of Lonely Planet's expert-reviewed Coastal Oregon hotels, hostels and accommodations.