Best things to do in New York in August
Summer is in full swing in the city. It's a festive time of free concerts and outdoor film screenings, open-air jazz, sunny beach days and sunset cruises out on the harbor. There's much happening in New York, but don't delay — the events calendar thins by late August, as the city gears up for its return to work/school/the doldrums come September.
Shakespeare in the Park
The much-loved Shakespeare in the Park continues its run in August with King Lear, starring John Lithgow and Annette Bening. All performances are free and happen in Central Park. The catch? You'll have to wait hours in line to score tickets, or win them in the online lottery. Tickets are given out at noon on show days; arrive no later than 10am for a seat (8am is a safer bet).
When: until August 17
Where: Delacorte Theater, Central Park (enter at 81st St & Central Park West)
More info: publictheater.org
Performance at the Public Theater's free Shakespeare in the Park series. Image by Tammy Shell / Shakespeare in the Park
Fringe Festival
This annual mid-August theater festival presents two weeks of performances from some 200 international companies. It's the best way to catch the edgiest, wackiest and most creative up-and-comers around. Shows happen in 20 different venues downtown at theaters in Greenwich Village, the East Village and the Lower East Side.
When: August 8–24
Where: Fringe Central at the Clemente (114 Norfolk St btwn Rivington & Delancey Sts)
More info: www.fringenyc.org
HBO Bryant Park Summer Film Festival
Running through mid-August, Bryant Park hosts Monday-night outdoor screenings of classic Hollywood films, which kick off after sundown. Arrive early (the lawn opens at 5pm; folks line up by 4pm). The August line-up includes The Karate Kid (August 4) and The Shining (August 18).
When: until August 18
Where: Bryant Park, off Sixth Ave btwn 40th & 42nd Sts
More info: bryantpark.org
Outdoor screening in Bryant Park. Image courtesy of HBO Bryant Park Summer Film Festival
SummerStage
Central Park's SummerStage, which runs through August 24, features an incredible line-up of music and dance throughout the summer. Many shows are free. This month, you can catch the soulful Dr John (August 2), the Spectrum Dance Theater (August 6) and the legendary Latin group the Fania All Stars (August 24).
When: until August 24
Where: Rumsey Playfield, Central Park, off Fifth Ave and 69th St
More info: summerstage.donyc.com
Warm Up 2014
On Saturday afternoons from late June to early September, culturally minded party people descend on the MoMA PS1, the smaller, hipper relative of Manhattan's Museum of Modern Art. You'll find art installations, bands, DJs and cocktails in the courtyard. The event runs from 3pm to 9pm, but arrive early (and buy tickets in advance).
When: until September 6
Where: 22–25 Jackson Ave near 46th Ave, Long Island City
More info: momaps1.org
Rooftop Films
Until mid-August, independent cinema will be screening in some unusual locations – such as the Brooklyn Grange, a rooftop farm in Brooklyn Navy Yard. Not all the events happen on rooftops, but they are all outdoors (even Coney Island beach gets in on the action).
When: until August 16
Where: Various locations in Brooklyn, Manhattan & Queens
More info: rooftopfilms.com
Brooklyn Flea
On weekends from April to November, over 100 vendors sell their wares in Brooklyn. You'll find antiques, records, vintage clothes, craft items and enticing food stalls stuffed with tasty treats. On Saturdays it happens in Fort Greene and on Sundays on the Williamsburg waterfront.
When: weekends until November
Where: Fort Greene (176 Lafayette Ave btwn Clermont & Vanderbilt), Williamsburg (50 Kent Ave btwn North 11th & 12th Sts)
More info: brooklynflea.com
Market vendor at Brooklyn Flea. Image courtesy of Brooklyn Flea
Smorgasburg
Once part of the Brooklyn Flea, Smorgasburg has grown to become its own separate event. The draw: feasting on global bites. Look for doughnuts from Dough, roast pork sandwiches from Porchetta and Indian street food from Dosa Royale. It takes place on Saturdays in Williamsburg and Sundays at Brooklyn Bridge Park.
When: weekends until November
Where: Williamsburg (East River State Park, 90 Kent Ave at N 7th St), Brooklyn Bridge Park (Pier 5 off Joralemon & Furman Sts)
More info: smorgasburg.com
Summer Streets
On three Saturdays in August, NYC shuts down seven miles of roadway and opens it to joggers, cyclists and pedestrians. Aside from the thrill of blazing down Park Avenue sans traffic, there's much happening curbside, with free dance and fitness classes, a climbing wall, snack stands, a Zipline and even a 'voice tunnel' (which you can check out near Grand Central Terminal). Go early. It happens from 7am to 1pm.
When: August 2, 9 & 16
Where: Along Lafayette St and Park Ave from Brooklyn Bridge to 72nd St
More info: nyc.gov
Rockaway Beach
Forget the Hamptons. NYC has its own fine stretch of sand and it will only cost you $2.50 to get there. We're talking about Rockaway Beach, reachable by subway on the A line and home to some fine waves (you can even take surfing classes out here). There's first-class wave frolicking and people watching, sun-drenched parties at the Rockaway Beach Surf Club and appealing snack options along the boardwalk; our favorite: the fish tacos at Rockaway Taco (95–19 Rockaway Beach Blvd near Beach 96th St).
When: all month
Where: Rockaway Beach near 96th St
More info: rockawaybeachsurfclub.com
Electric Zoo Festival
Kicking off at the end of August, this massive electronic music fest features the world's top DJs spinning at multiple stages in an open-air setting. It happens (rain or shine) on leafy Randalls Island, which is wedged between northern Manhattan, Queens and the Bronx in the East River. Day passes cost $99 (Friday) to $139 (Saturday or Sunday), which includes round-trip ferry transport from East 35th St in Manhattan.
When: August 29–31
Where: Randalls Island
More info: electriczoofestival.com
DJ revs up the crowd at Electric Zoo. Image by Weekly Dig / CC BY 2.0
Governors Island
Summer is the only time you can visit this former military quarters turned parkland in NY Harbor. This year ferries run daily from Manhattan. The draw: art installations, great views of the Statue of Liberty, and summer fun (kite flying, lolling in a hammock at the newly installed Hammock Grove), weekend performances and exploring old military sites (like the 18th-century Fort Jay). There are plenty of food and drink options on the island, and you can also rent a bike.
When: until September 28
Where: Governors Island; catch the ferry from 10 South St (next to the Staten Island Ferry Terminal) in Lower Manhattan.
More info: www.govisland.com
Socrates Sculpture Park
On the banks of the East River, this grassy, breezy spot has sweeping views of Manhattan. Come on the weekend, when there's a range of activities, including free yoga and tai chi classes, kayaking, dance performances, sculpture workshops (popular with the kids) and a farmers market. There's also free outdoor cinema on Wednesday nights through August 20.
When: all month
Where: 32–01 Vernon Blvd, Long Island City
More info: socratessculpturepark.org
Celebrate Brooklyn!
Brooklyn hosts its own summer series of music and dance out in Prospect Park — though you'll have to move quickly. The series ends with a bang on August 9 when St Vincent takes the stage.
When: until August 9
Where: Prospect Park Bandshell, off Prospect Park West and 9th St
More info: bricartsmedia.org
Nighttime concert at the Celebrate Brooklyn festival. Image by Ryan Muir / Celebrate Brooklyn
Mad. Sq. Music
Some of NYC's most enjoyable outdoor concerts happen in small venues around town. The Oval Lawn Series held on Wednesday nights in lush Madison Square Park provides an intimate setting for live jazz, hip-hop and global sounds (including Brazilian forró this year). Its final concert is on August 6, when indie groovers Sister Sparrow & the Dirty Birds take the stage.
When: until August 6
Where: Madison Square Park, near 24th St & Broadway
More info: madisonsquarepark.org
Minor League Baseball
Sure you can go to a Mets or a Yankees game, but sometimes it's more fun to root for the little guys. The Brooklyn Cyclones play at a beachside park a few steps from the boardwalk in Brooklyn. It makes a great add-on to a day of amusement down in Coney Island. Friday and Saturday nights feature post-game fireworks.
When: until September 1
Where: MCU Park, 1904 Surf Ave, Brooklyn
More info: brooklyncyclones.com
Brooklyn Cyclones play the Vermont Lake Monsters in Minor League Baseball. Image by Patrick / CC BY 2.0
Lincoln Center Out of Doors
The Lincoln Center hosts its outdoor arts fest until August 10th, with concerts, dance performances, film screenings and the odd poetry reading. Top picks include the celebrated Paul Taylor Dance Company (August 1), jazz singer Cassandra Wilson and alt-country crooners The Devil Makes Three (August 9).
When: until August 10
Where: Lincoln Center, Columbus Ave btwn 62nd & 66th Sts
More info: lcoutofdoors.org
Charlie Parker Jazz Festival
Jazz lovers shouldn't miss this free weekend show, which brings an impressive line-up of jazz stars to the stage. The fest happens at Marcus Garvey Park in Harlem on August 23 (kicking off at 3pm) and on the following day moves downtown to Tompkins Square Park in the East Village — not far, incidentally, from Charlie Parker's old apartment in Alphabet City.
When: August 23–24
Where: Marcus Garvey Park (Harlem) & Tompkins Square Park (East Village)
More info: cityparksfoundation.org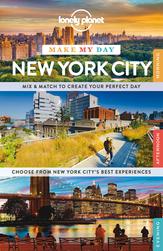 Classic Harbor Line
Beat the August heat by going for a breezy sail out on the harbor. A number of different companies offer cruises, including the Classic Harbor Line, with its sunset cruises, full-moon trips and brunch sails. Trips occur in one of three yachts, including a handsomely outfitted 105ft schooner.
When: all month
Where: Pier 62, off the West Side Hwy, near W 22nd St
More info: sail-nyc.com
Regis St Louis is a travel writer and lives in Brooklyn, New York. Follow his tweets @Regis_St_Louis