While its popular big sister Manhattan got all the dates, Brooklyn was left at home with a video and a bag of chips. But not anymore. Now the tourists are calling. Over the years, a few visitors have ventured across the East River to catch a gig at the innovative Brooklyn Academy of Music (BAM), ride the roller coaster at Coney Island, or bar-hop around the 'post East Village' booze zone of Williamsburg. Now Brooklyn's becoming a must see for everybody. Here are a few favorites:
Come to Brooklyn by boat
Lots of people walk across the Brooklyn Bridge from Manhattan - or at least go half way to snap photos. But the most dramatic way to reach Brooklyn is old school - by boat. The way folks got back and forth before the bridges went up. The New York Water Taxi leaves from several points along the Hudson River in Manhattan (including W 44th St & W 23rd St) and goes by the Statue of Liberty before reaching Brooklyn's historic Fulton Ferry Landing, smack dab under the Brooklyn Bridge. The first boat leaves at 11am. From the pier there's New York's best pizza at Grimaldi's, a block up, and nice views from DUMBO's Empire-Fulton Ferry State Park (I call it 'PCP', or 'Phil Collins' Park', for the regretful 1984 video 'Take Me Home' that the balding Brit shot here).
Go to the Atlantic Antic
New York sure loves its street festivals, but the best, most diverse, most fun has got to be Brooklyn's Atlantic Antic. It's held along Atlantic Avenue, which separates downtown from the goofily clumped BoCoCa neighbourhood (Boerum Hill, Cobble Hill and Carroll Gardens). Go to this one-day annual festival and you'll see R&B bands in pastel suits setting up outside antique shops, large middle-aged Greek women dancing next to open-air barbecue pits and indie rockers in let-it-be jeans playing three-chord rock next to Thai noodle stands.  Smith Street, spreading south of Atlantic, is good for eating too, boasting Brooklyn's most active dining scene.
Visit Red Hook, eat tacos!
This gritty, subway-free, waterfront neighborhood (and inspiration for Marlon Brando's On the Waterfront) is starting to buzz as cruise ships are stopping off here and IKEA's planning a location. In May the new Fairway grocery opened in a pre-Civil War-era warehouse; its bagel bar outside receives the direct gaze of the Statue of Liberty. Much of Red Hook remains ungentrified, but the north-south Van Brunt Street is seeing a little life - with a handful of good restaurants and a great cafe. But the real action is over at the soccer fields (cnr Bay & Clinton Sts) where many of the Latin American locals play serious soccer on weekends, and - this is important - sidewalk stands churn out mouth-watering huaraches (long cake of cornmeal masa rolled and stuffed with beans topped with salsa, cheese, sour cream and grilled meats) and tacos. This is easily New York's best Mexican food.
You can bus here from the Carroll Street subway stop (F, G lines) via bus B61, or from Fifth Avenue and 10th Street in Park Slope via bus B77.
Spend the day at Prospect
Brooklyn's underrated 585-acre Prospect Park is actually the sequel to Central Park and one that even the creators (Freddie Law Olmsted and Calvert Vaux) felt was superior. It's hard to deny, as - unlike Central Park - no one keeps you from playing soccer, football or cricket on its wide lawns. There's a park-circling road that's for bikers and skaters alone on weekends. The park's bandshell hosts summer concerts, many for free, ranging from Queen Latifah to Yo La Tengo. And (it's seriously hard to admit this) the lively weekend drum circle at the southeast end (east of Prospect Lake) is actually worth seeing - the Caribbean snacks on offer help.
At the park's northwestern entrance is Grand Army Plaza (cnr Eastern Parkway & Flatbush Ave), with an 80ft arch dedicated to Civil War vets - see if the door is open. I once got in and was surprised to find the arch filled with giant street parade puppets.
Just east on Atlantic Avenue, in Prospect Heights neighborhood, is the Brooklyn Museum. On the first Saturday of the month, doors open for free and you can take in live music and sip wine or beer while pondering America's biggest collection of Egyptian art. If you're around in the morning, get your eggs at Tom's Restaurant. The food's fine, but the cosy 1936 diner's environment is a New York stand-out. Plus the staff bring by coffee and cookies to those lined up outside the door on Saturday mornings.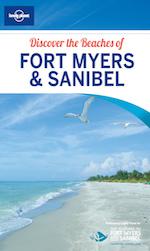 Brooklyn game: try to slip through the slope stroller-free
Leafy Park Slope fuels brownstone dreams of many working professionals escaping Manhattan's high real estate prices. Featured in Noah Baumbach's overlooked 2005 divorce film The Squid & the Whale, Park Slope has always been about the family. It is presently impossible to walk down Seventh Avenue's strip of delis, bookshops, restaurants, toy stores and realtors without facing off against an army of strollers - I've tried. Two blocks along, things are a little less Upper West Sidey down the slope at the grittier, more up-and-coming Fifth Avenue. There are new restaurants, boutiques, a couple of lesbian and gay bars, and some half-grown beards and ironic t-shirts on hipsters. They get their coffee or dirt-cheap gin-and-tonics at the classic dive bar O'Connor's (tel: 718-783-9721; 39 Fifth Ave, btwn Bergen & Dean Sts) - no strollers in there.
So get your drinking boots on, dodge the strollers and bridge-and -tunnel it to Brooklyn.