A foliage tour of New England
Touring through small-town New England in search of autumn's changing colours has become such a popular activity, it has sprouted its own enthusiastic subculture of 'leaf-peepers'. But this trip is about much more than just flora and fauna: become immersed in the bountiful harvest spirit that envelops the entire region each fall.
Peak fall foliage season starts at the beginning of September and runs through to the end of October. To get yourself in an appropriately autumnal frame of mind then, plan a trip to Clyde's Cider Mill in Old Mystic. Visitors can watch the cider mill in action – this is the only such mill in the country still powered by steam – and then purchase alcoholic or non-alcoholic cider in plastic jugs. As soon as you're properly hydrated and fortified at the mill, head west to the town of Essex where the Connecticut River Expeditions runs cruisesaboard the RiverQuest.
The Litchfield Hills region is a major destination for serious leaf-peeping, and also a popular region in which to visit one of Connecticut's sugar houses, producing Connecticut's famous maple syrup. Tours are given daily at Lamothe's Sugar Housein Burlington.
About a half-hour drive to the west is the fifth-generation Bunnell Farm where you can pick your own flowers or embark on a horse-drawn hay and tractor ride. Both these trips lead to a PYO pumpkin farm, which is naturally at its peak during fall foliage. And like many PYO farms, Bunnell is solidly in on the corn-maze craze as well – if you happen to arrive after sunset, they'll even loan you a flashlight and let you stumble around in the dark.
Before venturing north into Massachusetts, stop by one more of Litchfield County's PYO farms, the Ellsworth Hill Orchard & Berry Farm. This farm is home to a particularly challenging six-acre corn maze. And naturally, berries, plums, peaches, and apples can be snapped right off the vine by your very own hands.
Continue heading north, and cross the state border to reach this trip's next stop, which is in the northern Massachusetts town of Deerfield. The historic Deerfieldvillage itself is a collection of 14 houses, all decorated in the popular styles of the 18th and 19th centuries. Visitors are led from house to house by a well-informed guide, and for those without a strong grounding in American history, a larger building known as the Flynt Center for the Study of Early American Life does a decent job of explaining it all in smaller and more easily digestible chunks.
Travel north for about 90 miles along I-91 to reach the town of Woodstock, VT, and the Billings Farm and Museum. Billings is a working dairy farm, and visitors who tour the grounds here are taken to a horse barn and a calf nursery before going on a self-guided tour through a series of 19th century barns.
From Woodstock, hop right on I-89 north and take it all the way to Burlington, which sits directly on the shores of Lake Champlain; the Adirondacks of New York are located on the opposite side of the lake.
Burlington, of course, is home to a wealth of indoor and outdoor activities, so if you'd like to briefly get off the cycle of country farm- and fall foliage-specific activities, the Lake Champlain Valley, as this area is known, is a great place to do that.
One of Vermont's most unusual and most visited attractions, the Shelburne Museum, is seven miles south of Burlington and right in the heart of LakeChamplain valley. Founded in 1947 by Electra Havemeyer Webb, a woman witha truly unique artistic vision and a serious shopping compulsion, the museumis home to nearly 200,000 pieces of distinctive American folk art and crafts. ButWebb also collected buildings and historic structures, and her art is nowhoused in literally dozens of them, including a jail and a 220ft-long steamship.
Drive east – I-89 south, then Rte 100 – to Stowe, where anyone in search of a truly unforgettable culinary experience should run directly to the Trapp Family Lodge. This Austrian-style alpine mountain resort is still operated by the same von Trapp family that inspired the musical and movie The Sound of Music.
You're now about 120 miles away from this trip's next stop, which happens to sit atop New Hampshire's Wildcat Mountain: the zip cable ride known as the Wildcat ExpressGondolais well worth it, and the views of Mt Washington will blow your mind. And no, you won't be hanging on with your fingers: the Wildcat is essentially a cross between a hammock and a chair. It does soar at speeds of up to 45 mph, though, and the trip is a half mile long.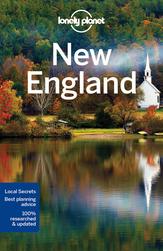 Hiking or driving to Mount Washington State Parkis a popular activity, and reaching the peak via the 7.6-mileMt Washington Auto Roadmakes for one of the most remarkable drives in New Hampshire.
This trip comes to its decidedly laid-back conclusion in the resort town of Kennebunkport, Maine, where generations of writers, artists, and even world leaders have come for a mix of inspiration and down-time. Kennebunkport is about two hours by car from North Conway. When you arrive, check into one of the 16 designer Cottages at Cabot Cove, which, yes, actually are lined up inside a breathtakingly gorgeous tidal cove. And while the prices are admittedly high, they graciously include beach passes, a fully equipped kitchen, and the use of kayaks and rowboats. In fact, the only serious downside to staying at the cottages is that you probably won't ever want to pack up and leave.