Elvis Week: tips for celebrating the King in Memphis
'DSC_1191' by scottfeldstein. Creative Commons Attribution
Location: Elvis Presley Blvd, Memphis, Tennessee, USA
Dates: one week around 16 August. 10-17 Aug
Level of participation: 4 - join a candlelight vigil at Graceland
On the anniversary of the King of Rock 'n' Roll's death, Elvis impersonators converge on Memphis, Tennessee, where Presley ate his last peanut butter 'n' jelly sandwich in 1977.
Events taking place at Graceland, the hip-shaker's kitsch-filled mansion, include an Elvis trivia treasure hunt and music and film nights, featuring his gospel backing bands and screenings of classics such as Viva Las Vegas. There are also trips to Tupelo, Mississippi, where those famous lungs inhaled their first breath. However, Memphis alone hosts enough events to keep an obsessive occupied, not least the 100-booth merchandise and memorabilia fair in the Memphis Cook Convention Centre.
Associates of the great man flock to the city on the Mississippi to wow audiences with tribute concerts and anecdotes. In 2007, the 30th anniversary of the King's demise, speakers included a former member of staff at Graceland, co-stars from films such as Fun in Acapulco, and an ex-girlfriend. If you feel inspired to produce a homage, there's an Elvis scrapbooking class and an Elvis art contest.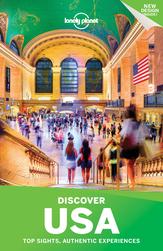 Essentials: fuzzy felt sideburns and a Hawaiian shirt are not compulsory, but will help you make friends.
Local attractions: make a pilgrimage to Tupelo, Mississippi to see Presley's two-room childhood home.
More info: www.elvis.com
See other top festivals in August here.