Who's your papa? The Hemingway Days Festival
Got a love of literature? Think you can simulate a stocky, white-bearded man? Then pull up a bar stool and get into Key West's annual celebration of Ernest Hemingway.
Where? 201 Duval St, Key West, Florida, USA
When? Every July
Storms are not unknown in subtropical Key West, the southernmost island in the Florida Keys chain, but for one week each July it experiences a surreal deluge of white beards. The Hemingway Look-Alike Contest attracts 150 hopefuls, complete with beards, barrel chests and booming voices, to Sloppy Joe's Bar, where 'Papa' spent most of the 1930s slamming back daiquiris (althoughCaptain Tony's Saloonis also a watering hole of Hemingway significance).
Fans of Men Without Women and Hemingway's other macho masterpieces havecome from as far afield as Kazakhstan. The contestant in question, one Vladimir Malikov, sold property to fund the trip and became an audience favourite in 2004.
Other activities include the 'Running of the Bulls' (the animals are fake cousins of the beasts at Hemingway's beloved Fiesta de San Fermin) and a competition devoted to his favourite sport in Key West. The blue marlin tournament sees catches weigh in at 160kg and cash prizes total more than $250,000. On a more serious note, there's a one-man play about Papa, tours of his home and writing studio (complete with descendents of his six-toed cats), a short story competition...and a wrestling contest.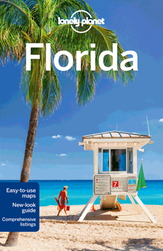 Essentials: Bring a knowledge of Hemingway's greatest hits - most of which he penned in Key West - and a tolerance for rum cocktails spiced with machismo.
Local attractions: The Museum of Art & History has an exhibit on the literary legend's years in the Florida Keys, featuring rare family photos, documents and memorabilia.
More info: Visit the official site.
This article was refreshed in June 2012