Fantasy Fest: a guide to Florida's costume party
Untitled by Mcklein73. Creative Commons Attribution licence (CC BY 2.0)
Location: Duval St, Key West, Florida, USA
Dates: ten days ending on the last Sunday in October
Level of participation: 5 – indulge your wildest fantasies
One of the most outrageous parties in the lead-up to Halloween is this camp blowout in subtropical Florida. Started in 1979 as a ploy to liven up a quiet period for the local tourist industry, Fantasy Fest is a mind-bending series of fancy dress parties and parades. We're not just talking about obvious dos like the Pimp and Ho Party (with its $700 Mr Pimp and Ms Ho contest). Some of the themes would make a costume designer scratch their head. There's the Dungeons & Dragons leather fetish bash, the Party in Plaid and a homemade bikini contest. The Monster's Ball is overrun with serpents, mermaids and other creatures that should probably remain submerged deep in the subconscious.
The venues doll themselves up as imaginatively as their clients. Sloppy Joe's Bar, which also hosts the Hemingway Look-Alike Contest, throws a huge toga party. Bed sheets and laurel wreaths are de rigueur and those not getting into the Roman spirit have, on occasion, been stripped. The fun begins with a Caribbean-style street party and climaxes with a parade of glittering floats and 70,000 freaks having the time of their life.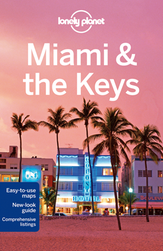 Essentials: wear headgear for the Headdress Ball.
Local attractions: beyond touristy Duval St, the 'Conch Republic' sports Bahamian architecture and diving trips aplenty.
More info: www.fantasyfest.com
See other festivals in October here.