Nashville's greatest hits: best things to do in Music City
There's a buzz in Nashville. Achieving a perfect harmony of howdy ma'am Southern character and a hip, urban flair, Nashville exudes a personality all its own.
From soaking up the nightlife on Broadway to browsing the goods of Music City's finest artists and craftspeople, Nashville is thriving with creative energy, all the while retaining that special appeal for which the city is known. Come one, come all to the pitch-perfect charms of Music City's top experiences.
Classic guitars on a wall in a Nashville music store. Image by Alexander Howard / Lonely Planet
Do the two-step at Tootsie's
It's cramped, the floor is sticky and there's rarely an open seat, but there's something to love about Tootsie's Orchid Lounge. The downstairs bar's intimate 4ft-by-12ft stage supports some of Nashville's twangiest boot-tappin' musicians. Tootsie's has been around since the '60s, long before out-of-towners began to pour into 'Honky Tonk Highway', and the establishment has been known for encouraging young musicians. Willie Nelson, Kris Kristofferson and Faron Young all played here when they were still unknown hopefuls. Head upstairs for another stage and great views of downtown from the patio.
Make it happen: The crowd is hootin' and hollerin' at Tootsies seven days a week, and the bar's prime location on Lower Broadway makes it the perfect starting point for bar-hopping downtown.
The alley entrance to Tootsie's Orchid Lounge. Image by Alexander Howard / Lonely Planet
Go to a writer's night
From songs about unrequited love to getting drunk in a bar, all the follies of the human condition are laid bare in a good country song. Nashville writer's nights are where established songwriters can mingle with up-and-coming musicians, and audience members might have a chance to see a musician before they break it big. Typically held in-the-round, with songwriters sharing a stage and taking turns to tell stories and play songs, many writer's nights have been where major songwriters have been discovered, including Garth Brooks and Taylor Swift.
Make it happen: Debi Champion's Writers Nights at the Commodore Grille (debichampion.com) are an easy entry into the writer's' night scene – it's on the first floor of a Holiday Inn, but don't let that put you off, the talent on the stage is as good here as anywhere else. Other notable venues include Jed's Sports Bar & Grille (jedsnashville.com) and (if you can get in) the Bluebird Cafe.
Cut a record at the Ryman
The dream of becoming a recording artist is ubiquitous in Nashville, and dreamers come to the Ryman Auditorium. Opened as a tabernacle in 1892, the building became the auditorium for The Grand Ole Opry radio show in 1943. For a while, after the Opry moved out to its new digs across town, the building teetered on the edge of demolition. Luckily, a few clever preservationists got the auditorium listed on the National Register of Historic Places, saving it from the wrecking ball. The building now hosts concerts from top artists from all around the world, and an excellent self-guided tour ($20 admission) gives visitors the lowdown on the building's fascinating history. An additional $20 grants visitors a 10-minute recording session in the Mother Church of Country Music – complete with friendly sound engineer and souvenir CD.
Make it happen: Amateur musicians can choose from a list of 19 songs, including 'Amazing Grace' and 'Heartbreak Hotel.' For $25 songwriters can bring their own acoustic guitar and record an original song.
The Ryman Auditorium in downtown Nashville. Image by Alexander Howard / Lonely Planet
Visit the Parthenon
In many ways, visiting Nashville is like stepping back in time, and one stop allows visitors to go way back. The world's only full-scale replica of the Athenian Parthenon stands in Centennial Park. Built for the 1897 Tennessee Centennial Exhibition, the Parthenon was designed to highlight Nashville's nickname, 'Athens of the South', so named because of the number of colleges and universities in the city. The Nashville Parthenon includes a 42ft replica of Athena Parthenos, a gold and ivory statue of the Greek goddess Athena that once stood in the original Parthenon but is now lost.  It also houses frequent art exhibits and serves as a backdrop for the city's annual Shakespeare in the Park festival, held every summer.
Make it happen: Admission is $4/6 child/adult, and the Parthenon's location just across from the Vanderbilt University campus makes for an enlightening stop, particularly for families on the college-tour trail.
Hot chicken from Pepperfire. Image by Alexander Howard / Lonely Planet
Eat hot chicken
According to local lore, the city's tradition of fiery fowl begins with a story of revenge. Nashville resident James Thornton Prince was purportedly a womanizer, and one morning, tired of his ways, Prince's girlfriend cooked up a breakfast of fried chicken with extra spice as payback. But Prince liked the taste so much that he opened a restaurant dedicated to the dish, Prince's Hot Chicken. The recipe – chicken rolled in a buttermilk batter, fried and then slathered with a spicy cayenne pepper paste – has spread to restaurants all over town and is a frequent late-night snack.
Make it happen: Don't overdo the heat. Every restaurant has varying levels of spice, so ask the cashier what choice might be best for you. Favorites include Hattie B's, Pepperfire (pepperfirehotchicken.com) and, of course, the original Prince's.
Go backstage at the Opry
The Grand Ole Opry is the radio show that put Nashville on the map. Broadcast into homes across most of North America, thanks to a massive 50,000-watt antennae, the Grand Ole Opry established Nashville as a musical performance and recording juggernaut. Now housed in the Grand Ole Opry House east of town, the show is Tennessee's biggest attraction, regularly featuring big name country performers like Dolly Parton and Reba McEntire.
Make it happen: Backstage tours (from $17/22 child/adult) are available at the Opry House, giving visitors a chance to step out onto the stage's famed wooden circle, where so many country music icons have stood before.
Perusing the prints at Hatch Show Print. Image by Alexander Howard / Lonely Planet
See a working letterpress in action
Once used to produce the leaflets, handbills and posters that blanketed the city's brick walls, letterpress printing was adopted by the country music scene for its vintage look and character. During the printing process, a worker inks moveable type and engravings, and then rolls a piece of paper over the type, which transfers an impression of the design onto the paper. Letterpress printing often leaves imperfections that make the print unique. These days Nashville's letterpress printers produce posters for musicians of all genres, as well as the work of local and international artists.
Make it happen: Hatch Show Print runs daily tours in its downtown location near the convention center, but there are several other letterpress printers including Sawtooth Printing (sawtoothprintshop.com) in East Nashville and Isle of Printing (isleofprinting.com) south of downtown.
Score some handmade goods
Nashville has jumped into the DIY scene with typical Music City gusto. Bolstered by the city's down-to-earth style, local craftspeople and designers are finding success in Middle Tennessee. Browse locally designed fashion at Local Honey (lhnashville.com), or get your chocolate fix at Olive and Sinclair (oliveandsinclair.com), a Nashville-based chocolate factory that provides bean-to-bar tours. Batch Nashville (batchusa.com), housed in the Nashville Farmers' Market, stocks tons of local goods such as jams and barbecue sauces, hand towels and small-batch coffee, making it a perfect place to stock up on souvenirs to bring home.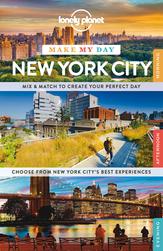 Make it happen: The seasonal Porter Flea Market brings together Nashville's best local artists and craftspeople. Check porterflea.com for times and locations.
Where to stay
While the hospitality industry tries to catch up to demand for Music City's charms, rooms downtown are at a premium. Expect to pay inflated rates, especially if there's a conference or event going on. Union Station, a neo-Romanesque architecture train station turned high-class hotel, provides top end accommodation just a few blocks from downtown, and the new Omni Hotel (omnihotels.com) is winning acclaim for its luxurious, music-themed rooms. Good options can be found near both the Grand Ole Opry and Vanderbilt, including the expansive Gaylord Opryland Resort and the midrange Holiday Inn Nashville-Vanderbilt. Discount chain motels and hotels abut the city's outer-rim interstates, such as Hotel Preston, near the airport.