Illinois road trip: three presidents, one route
While those vying for the big chair in the White House are dashing around the US debating their merits, it's the perfect time to brush up on US presidential history with a leisurely Illinois road trip. Why Illinois? For American history buffs, Illinois offers insights into some of the country's past and present leaders. Stop in the Obamas' neighbourhood from before their D.C. days and check out some of their favourite eateries in Chicago. Walk down a street in Springfield preserved to the era of Abe Lincoln. Bookending the trip with Chicago will take you through the important chapters in the lives of presidents Lincoln, Reagan and Obama, all three with deep Illinois roots.
Start in Chicago's Hyde Park neighbourhood where Obama lived when he worked as a community organizer and taught at the University of Chicago. With 2-weeks advance notice, Chicago's Greeter service will set you up with a local to show you around the neighbourhood for free. This summer and fall the city's InstaGreeter program (also free) provides visitors a similar local angle with one-hour tours on alternating weekends starting from the Smart Museum of Art on the University of Chicago's campus.
Grab a snack or lunch at Medici 57, a former hangout of the Pres with classic American burgers and sandwiches with some Chicago flair thrown in with dishes such as the stroganoff burger and Han's Smoked German Ham pizza. A stop in the adjacent Kenwood neighbourhood can take you by the Obamas' residence before they traded up for that large white one. Wrap up your day with a White Sox baseball game at U.S. Cellular Field and see the team President Obama cheers for.
Leaving Chicago, head west on Interstate 88 to start your tour or greater Illinois. Dixon, Reagan's boyhood home, remains a popular destination for Europeans wanting to pay their respects for Reagan's efforts in bringing down the Berlin Wall. Some weep in front of a statue in town because of how he changed their lives, said Kali Blackburn, who works at the Reagan Home. For others, seeing his typical Midwestern house, as well as his birthplace in nearby Tampico, reveals the stark reality of how hard Reagan worked to make his place in the world. His former grade school now serves as the Dixon Historic Center, and about 15 miles from Dixon, historians have preserved the apartment above a bakery/bank where the 40th president was born.
From Dixon, pick up Route 40 and make your way down to Peoria before crossing east over the Illinois River to go to Eureka College, where Reagan attended college. Over the years, Reagan sent thousands of items to Eureka College from his acting and political career creating the largest Reagan collection outside of the presidential library in California. Highlights include the diploma conferring his degree in economics and sociology and cowboy boots.
Keep heading south to Springfield for multiple days of presidential immersion. Allow most of a day to be spent at the Abraham Lincoln Presidential Library and Museum to take in the modern exhibits on his life and the new exhibit on military medicine during the Civil War. Another day or two will give you time to try the local culinary specialty: the horseshoe, a beef patty topped with fries and a cheese sauce (try the version at D'Arcy's Pint). (Well, that and visiting the current Illinois State Capitol, rubbing the nose at Lincoln's tomb and walking down the street where he lived that looks as it did in 1860.)
Finish off the Illinois tour by visiting the Old State Capitol building where Lincoln debated the Civil War and President Obama announced he was running for office. Picking up Historic Route 66 in Springfield, you can be back in Chicago within a few hours, or take your time to enjoy the roadside kitsch along the way.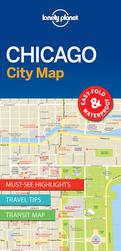 Bring the trip full circle back in Chicago by visiting Grant Park. Obama addressed cheering crowds there in November 2008 with the words 'It's been a long time coming, but tonight, because of what we did on this day, in this election, at this defining moment, change has come to America.' What change comes next? Hard to say, but chances are that someone from Illinois will be a part of it.
Also check out: The 50 best US presidential sites