Gilroy Garlic Festival: tips to celebrating all uses of garlic in California
'DSC_0027.JPG' by maveric2003. Creative Commons Attribution
Location: Christmas Hill Park, Gilroy, California, USA
Dates: last weekend in July
Level of participation: 4 - take some breath fresheners
Every July, a small city in Santa Clara County hosts the Burning Man of the garlic world. More than two tonnes of fresh garlic are ploughed into aromatic feasts over the long weekend. Visitors to 'Gourmet Alley' can fill up on garlic bread, garlic sausages, garlic seafood and garlic ice cream. Some 65,000 portions of garlicky grub are served.
But it's not all about chowing down. While some participants get creative by adorning themselves with white bulbs, others compete in the Great Garlic Cook Off, vying for the revered Crown of Garlic. Celebrity chefs give demonstrations and pick the winning dishes, which have included garlic seafood soup and basil- and garlic-stuffed sea scallops.
Music is provided by bands such as Garlic City Harmony, and you might spot Miss Gilroy Garlic Festival sampling some cuisine. The beauty queen contestants are judged according to their interview skills, talent, evening gown and garlic speech.
Millions of people have visited Gilroy ('Garlic Capital of the World') for the 30-year-old festival, which has raised millions of dollars for charity. It all began when a resident read that Arleux, France, claimed to be the planet's garlic hot-spot and he decided to prove Gilroy's clove-growing prowess.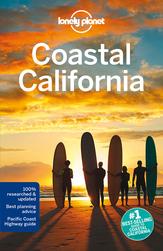 Local attractions: wash away the festival's aftertaste with a tour of the Monterey Peninsula vineyards.
More info: www.gilroygarlicfestival.com
See other top festivals in July here.